World Minerals
New releases in world music, compiled by Carolien Cleiren.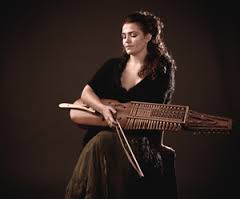 In 2012, Ana Alcaide released her debut album La Cantiga Del Fuego, that directly went to number 5 in the Europe World Music Charts. Her recent album Leyenda, which was recorded through crowdfunding, was received highly. Leyenda is a magical journey through the world of female legends by singer and composer Alcaide, who is also an excellent player of the nyckelharpa.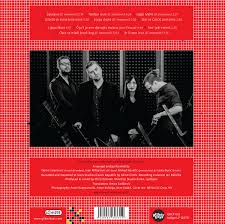 The next album is Dvojka by Damir Imamovics Sevdah Takht. Damir. Damir was born into a musical family: both his father and grandfather were music ledgends in Bosnia. Damir writes his own material, and also arranges and recreates old traditionals.
Sevdah is Turkish for love, and in Arabic it means melancholia (sawda). Sevdah music is played since the 15th century. It shares its roots with, for example, the Portugese fado – the notion of saudade is derived from sawda.

Composer Marcel Kalife has written music on texts by the poet Mahmoud Darwish. This resulted in the album Andalusia of Love, which is performed by the Al Mayadine Quartet, consisting of
Marcel Khalife, ud and vocals
Rami Khalife, piano
Jilberet Yamine, qanun
Bachar Khalife, percussion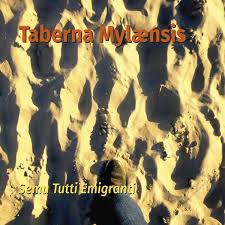 Luciano Maio is the founder of Taberna Mylaensis, a group that has been performing since the seventies. On the album Semu Titti Emigrante, he describes the life of emigrants that leave their country to flee war, or looking for a better life.
1.  Tlalli, Ana Alcaide (03:08)
2.  Diosa Luolaien, Ana Alcaide (03:50)
3.  La ondina de Vacares, Ana Alcaide (04:57)
4.  Leyenda, Ana Alcaide (04:08)
Cd. Ana Alcaide, Leyenda  (2016), Arc Music EUCD 2647
5.  Sarajevo, D. Imamovic (2016) (03:19)
6.  Tambur, D. Imamovic (2016) (04:26)
7.  Lijepi Meho, , D. Imamovic (2016) (03:29)
8.  Lijepa Zejno, D. Imamovic (2016) (03:20)
Cd. Damir Imamovic's Sevdah Takht, Dvojka (2016), Glitterbeat GBCD 033, Xango
9.  Ouhi'bouhi, Marcel Khalife, Mahmoud Darwish (2016) (06:40)
10. Ana Li Habibi, Marcel Khalife, Mahmoud Darwish (2016) (04:04)
11. Taratil, Marcel Khalife, Mahmoud Darwish (2016) (06:40) (02:00)1
12. Ya Habibi, Marcel Khalife, Mahmoud Darwish (2016) (02:52)
Cd. Marcel Khalife, Mahmoud Darwish (2016), Nagam Records, NR 1021 Xango
13. Semu tutti emigranti, Luciano Maio (04:31)
14. Eruna Tanti Supra a Dda Barca, Luciano Maio (06:38)
Cd. Taverna Mylaensis, Semu Tutti Emigranti (2015),  Pan Records, Pan 225
Produced by: