The Night: World Music
With music from Madagascar, Belgium, Sweden, Denmark and Italy.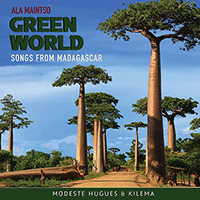 1- Musical grooves from both southeast and west Madagascar. Modeste Hugues & Kilema embarked on a musical journey together with the aim of spreading the message of saving their beloved homeland of Madagascar. Modeste Hugues is an award-winning singer-songwriter and guitarist whose music is a blend of traditional Malagasy sounds. The independent Kilema is the cultural ambassador of his homeland Toliara, South Madagascar. He is a singer-songwriter and master of native instruments. Cd. Green World, songs from Magdascar, Modeste Hugues & Kilema. Label: Arc Music (2020), code: EUCD2930.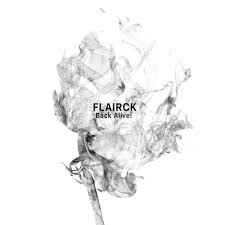 2-
An album with new music and fresh arrangements of the most prominent works in the history of Flairck. This new generation of musicians took over from the successful Dutch group in 2017. Now they are exploring new paths and breathing new life into Flairck. Expect a lot of energy with a contemporary touch and a refreshing look at a musical past.
Cd. Back Alive! – Flairck.
Label: Homerecords.be (2020), code: 4446236 | VIDEO
3-
David Linx is releasing this album for his 40-year career! A successful album where music and poetry equally captivate the ear. As if in perfect harmony, the talented musicians around him show constant listening and responsiveness. Every title hits the mark.
Cd. Skin in the Game – David Linx.
Label: Cristal records (2019), code: CR 297.
Distributie: XANGO music | VIDEO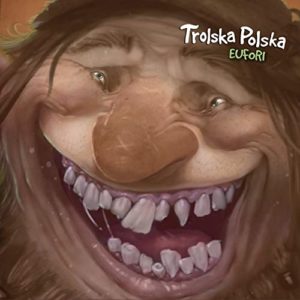 4- The Swedish troll band Trolska Polska with their third album. The common thread in their working process led to all the music on the album being brought together in one coherent story; a little story from the universe of trolls. The story ends with the song "Euphoria" – also the title of the album. The melody tries to capture the joy that lies in meeting, through play, dance and music.
Cd. Eufori – Trolska Polska.
Label: GO Danish Folk music (2020), code: GO0720 | VIDEO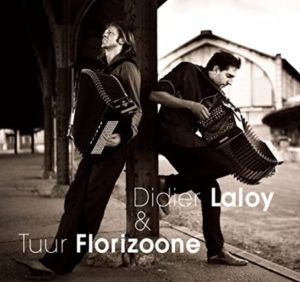 5- A special combination. Tuur Florizoone on accordion and Didier Laloy on bandoneon. Opposites attract, and that is certainly true for these two Belgian musicians. Flemish and Walloon, Folk and Jazz. And for the specialists: diatonic and chromatic accordion. In addition, one is attributed a great sense of rhythm & melody and the other is known for its exceptional sense of harmony and surprising sounds. Cd. Didier Laloy & Tuur Florizoone. Label: Aventura musica (2012), code : AM006 | VIDEO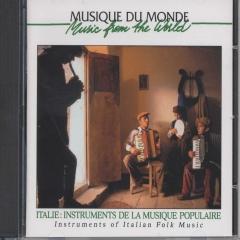 6- Tre Martelli is an Italian folk and traditional music band. Since 1977 they have been developing work on the study, restoration and popularization of the traditional music culture of the Piemonte region of Northern Italy. The quality and rigor of the fieldwork, and the attention to stylistic variations in the area, have led to enthusiastic responses from the public and rave reviews both at home and abroad. Cd. Italie: instruments de la musique populaire. Label: Buda Musique (2003), code: 3012932.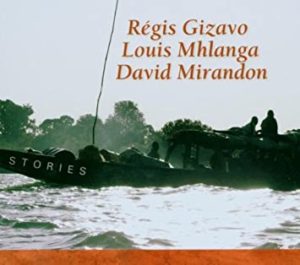 7- Madagascar-born accordionist and singer / songwriter Régis Gizavo (deceased in 2017), has lived in Corsica, France, since the 1990s. Since 1995 he has formed a permanent duo together with the French percussionist David Mirandon. During a tour of South Africa, the duo met Zimbabwean guitarist and singer / songwriter Louis Mhlanga. Like the duo, Louis Mhlanga has developed his own style that is a mix of traditional African music with Western styles such as jazz, soul and blues. This meeting between like-minded musicians led to the creation of the album Stories. Cd. Stories – Régis Gizavo, Louis Mhlanga, David Mirandon. Label: Mariba (2006), code: 468142 | VIDEO
Special thanks to:


Produced by:

Cobie Ivens