Concertzender Live
Live recordings made by the Concertzender, from all over the country.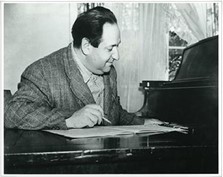 Erich Wolfgang Korngold 1897-1957
Tonight three recordings of 1. the Nieuw Ensemble with music specially written for them by Bauckholt, 2. the Peter the Great Festival in Groningen with compositions by John Adams and finally a movement from a suite by Erich Korngold.
Playlist:

Carola Bauckholt: Laufwerk (2011)
Carola Bauckholt: Seven Magnetic Places (2016)
Carola Bauckholt: Point of Presence (2016 wp)
New Ensemble conducted by Ed Spanjaard, Eckehard Günther: sound management
Recording 9-2-2017; Muziekgebouw aan 't IJ, Amsterdam;
Recording operator: Sabrina ter Horst
John Adams: Hallelujah Junction (1996).
Maria Fatela Lopez, Itxaso Etxeberria Jaurrieta: piano.
John Adams: Road Movies (1995).
Eva van Haaften violin. Itxaso Etxeberria Jaurrieta: piano.
John Adams: Shaker Loops (1983).
Eva Stegeman, Marga Navarro Cortes, Eva van Haaften: violin.  Esther van Stralen altviolin. Noelle Weidmann, Teodora Nedyalkova cello. Finne van der Maar contrabass.
Recording 1-8-2016; Nieuwe Kerk Groningen;
Recording operator: Tom Dunnebier
Erich Wolfgang Korngold: Suite for two violins, cello and piano (left handed) opus 23 (1930): Walzer
Mathieu van Bellen, Maria Milstein, violin, Ori Epstein, cello, Omri Epstein, piano
Recording 13-8-2016; Compagnietheater;
Recording operator: Sabrina ter Horst
Produced by: