Tango Fusión
Exchanges en fusion of tango with different music cultures by Joep à Campo. Episode 19: Hugo Diaz
This episode contains ten classic tango songs, which you will also hear in an adaptation and performed by Hugo Diaz. You will hear these songs in pairs.
Performers on CD Tango Argentina:
José Leonardo Colangelo (piano), Omar Murtagh (bass), Hugo Diaz (harmonica).
The names of orchestras and singers can be found in the playlist below.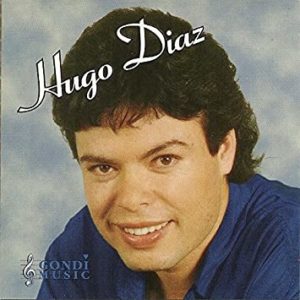 Playlist:
1  Romance de Barrio [2.38] Anibal Troilo-Cuartito Azul
2 Romance de Barrio [2.19] Hugo Diaz Trio-Tango
Argentino
3 Los Mareados [2.37] Anibal Troilo-Remy 2
4 Los Mareados [2.59] Hugo Diaz Trio-Tango Argentino
5 Gran Hotel Victoria [2.50] Juan D'Arienzo-El Rey del
Compas
6  Gran Hotel Victoria [2.39] Hugo Diaz Trio-Tango
Argentino
7  La Trampera [2.29] Osvaldo Fresedo_Milongas Pa
Sacarle Viruta
8  La Trampera [2.12] Hugo Diaz Trio-Tango Argentino
9  Sobre el Pucho [2.17] Adriana Varela-Encaye
10 Sobre el Pucho [2.27] Hugo Diaz Trio-Tango Argentino
11  Comme il Faut [2.21] Carlos Di Sarli-Coleccion 78 RPM
1940  1947
12  Comme il Faut [2.13] Hugo Diaz Trio-Tango Argentino
13  Guitarra Mia [3.23]
14  Guitarra Mia [4.29] Hugo Diaz-Tangos
15  Malena [2.40] Adriana Varela-Maquillaje
16  Malena [3.17] Hugo Diaz Trio-Tango Argentino
17  Chique [3.37] Pedro Maffia-Tangos Instrumentales Vol2
18  Chi Que [3.46] Hugo Diaz Trio-Tango Argentino
19  Sur [2.40] Adriana Varela-Encaye
20 Sur [4.03] Hugo Diaz Trio-Tango Argentino
21  Milonga de Mis Amores [3.04] Pedro Laurenz-
Coleccion 1937-1943
22  Milonga de Mis Amores [2.46] Hugo Diaz Trio-Tango
Argentino