The Sound Café
The Sound Café in Gstaad!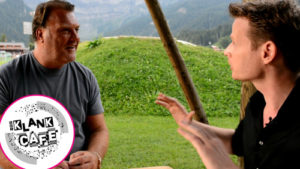 This year The Sound Café also visited the Gstaad Menuhin Festival. This year, a special with world famous pianist Lang Lang and bass-baritone Bryn Terfel and others. – Stay tuned for more info!
Please note, our "own" Jaap van Zweden was also in Gstaad! Why? You will soon learn!
[on the photo Bryn Terfel with Louis Gauthier]
Produced by: