The Night: World Music
This night is dedicated to drummers and percussionists, choosing the best 'representatives' of the world.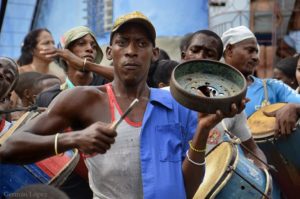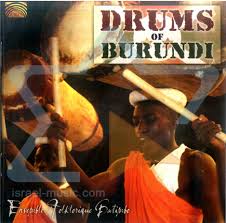 1 – Drums of Burundi – Ensemble Folklorique Batimbo.
Label: Arc Music (2007), code: EUCD2053.
The Ensemble Folklorique Batimbo is hitting and thumping their way through a series of traditional themes with a extra dose of energy. The songs are pretty standard and are related to the themes of traditional moral, wedding music and the holy character of the drums.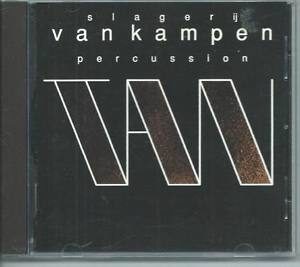 2 – Slagerij van Kampen
CD. TAN. Label: Kampfire music / Pias (1999), code 290.0914.29.
Van Kampen is the best known and most succesful percussion group of the Netherlands. Danceable and exhilirating music with clear ethnic influences. The group itself describes its music as instrumental pop music, where not the usual instruments, like the guitar, keyboard, drums or bass are used, but only percussion instruments.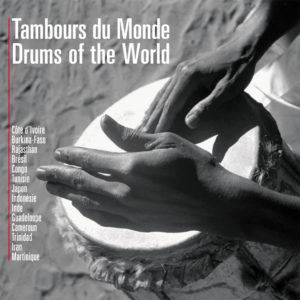 3 – Drums of the World.
Label: Playa Sound / Sunset France (2009), code: PS 66017.
A world tour of traditional music based on percussion, with dozens of percussion instruments, from table to steel band. Most instruments on this album are played by the great masters of the genre: Madou Djembe (Burkina Faso), Drums of Brazza (Congo), Latif Ahmed Khan (India)  nine other masters from Japan, Tunesia, Brazil, Indonesia, Iran, the Caribbean, Ivory Coast… Taiko drums Japon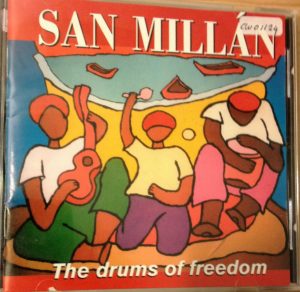 4 – San Millan, The Drums of Freedom.
Label: Merusa Records, code: CD9252. Distributie: Pan Records.
Bartolomé Duijsens is the one who toke initiative and is the driving force behind this album. He has been coming to Venezuala regularly and for this album, to the little Puerto Cabello district. Here lies the core of this local music style, which never became internationally known, like its Cuban counterpart, where in a black district of Matanzas 'rumba' found its origins.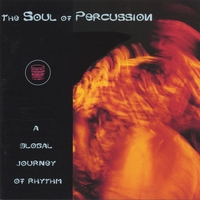 5 – The Soul of Percussion  A Global Journey of Rhythm.
Label: Weltwunder Records (2003), code: CDWW-115-2.
The Soul of Percussion mainly aims at European or in Europe residing musicians. They take us on a musical, fantasy provoking journey around the world, which starts at a small village in Northern Germany. After that, we dive into the deep African soul and we listen to a tribute to Indo-Arabic art and close off with a Andalusian flamenco.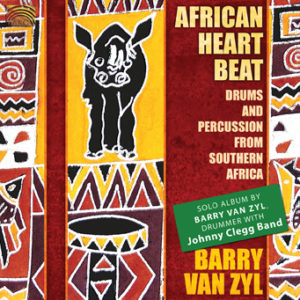 6 – African Heartbeat / Drums and Percussion from Southern Africa – Barry Van Zyl.
Label: Arc Music (2008), code: EUCD2144.
This is the first solo album of Barry Van Zyl, the world famous South African percussionist and drummer, who has been working with the evenly famous Johnny Clegg since 1999. He presents his interpretation of the rhythm of South African drums, combined with musical and rhythmic influences from Zimbabwe, Botswana, Zambia, Namibia.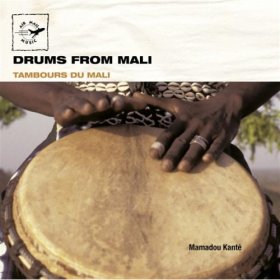 7 – Drums of Mali – Mamadou Kanté.
Label: Air Mail Music (2007), code: SA 141143.
Mamadou Kanté was an unstoppable advocate for African music and culture. As a founder and director of the influential 'Afrika Fête festival', he had an important role in lauching the careers of Salif Keita, Angélique Kidjo, Baaba Maal and many others. Born and raised in Senegal, Mamadou moved to Paris in 1965
Produced by: