Disco Volante
A musical journey through Southern Italy in a special Disco Volante. Episode 6.
This broadcast is dedicated to the music of Campania, the South Italian region of which Naples is the capital. Naples is almost 3000 years old and has seen many different foreign rulers. This city in the south of Italy has been the largest city since 1861, when the separate areas were consolidated into one country. Different musical styles such as the villanella, tarantella and tammurriata originate from this region. Nowadays, this music is still performed by amateurs as well as professional musicians, but Naples is especially known for its 'canzone napoletana'. This is a broad repertoire of 'songs'. The high days of 'canzone napoletana' started at the beginning of the 19th century until the 30's of the 20th century. Many songs are still world famous and have over the years been performed by international pop musicians as well as classical tenors. The theatre music genre called  'opera buffa' also originates from Naples.  All through the 18th century Naples was, together with Vienna, the musical capital of Europe. Even today, the musical landscape is rich in artists and genres. From all the corners of the world, sources of inspiration come to Naples continuously, and the musicians transform it into something new. The musical heritage of Southern Italy is even broader, as for instance in the traditions of regions like Apulia, Calabria and Sicily, and is just as strong and ancient as those from Campania. That is why our tour through Southern Italy continues in the coming months with ritual songs, protest songs, working songs, satirical and love songs and nursery rhymes, but also with today's music and much more. We will cover everything from jazz, blues, electronics, pop, rock, reggae, dub, rap, ska and ragamuffin to avant-garde and contemporary music. Naples has no limits.
The ancient music of this region is mostly known for the worldwide repertoire called 'canzone napoletana'. We have already heard a summa of that in the last episode which was fully dedicated to maestro Roberto de Simone. Tonight we will focus on artists who popped up between 1975 and 2000. These artists tried to describe the reality of society in their music, from their committed point of view. They vary in style, but they all reflect a unique musicality, the typical feature of the Napolitan music. Some groups are still active, but sometimes with different musicians. Unfortunately, this does not apply to Pino Daniele, who suddenly died in 2015. He was- and still is by far- the most famous musician from Napoli. The whole city is reflected in him.
playlist: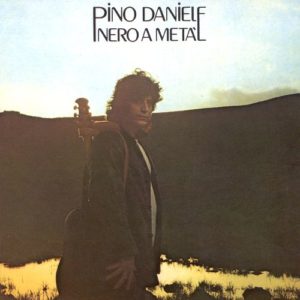 1-3 from Pino Daniele, Nero a metà – EMI, 1980
1- Alleria (P. Daniele) 3:12
2 – A testa in giù (P. Daniele) 3:46 Pino Daniele, Pino Daniele – EMI, 1979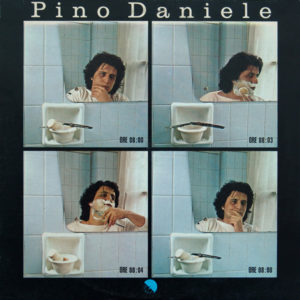 3- Chillo è nu buono guaglione (P. Daniele) 2:50
4- Putesse essere allero (P. Daniele) 3:47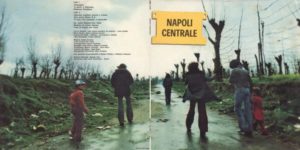 Napoli Centrale, Napoli Centrale – Dischi Ricordi, 1975
5 – Campagna – B (Franco Del Prete, James Senese) 6:21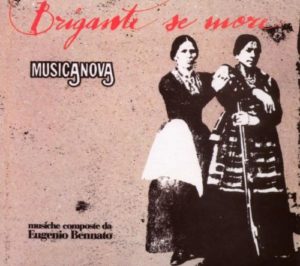 Musicanova, Brigante se more – Philips, 1980
6 – Vulesse addeventare nu brigante – II (Eugenio Bennato) 1:51
Gruppo operaio 'e Zezi di Pomigliano d'Arco, Diàvule a quàtto – Il Manifesto CD, 2003
7 – Sant'Anastasia (Gruppo Operaio) 6:16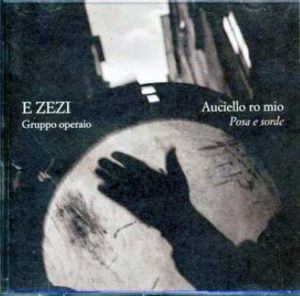 Gruppo operaio 'e Zezi di Pomigliano d'Arco, Auciello ro mio posa e sorde – Crime Squad, 1994
8 – Vesuvio (Gruppo Operaio) 3:20
9 – Pummmarola Black (Gruppo Operaio) 5:04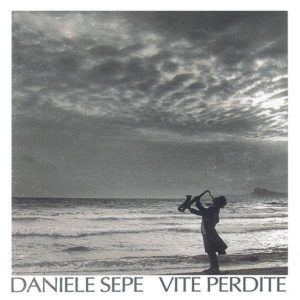 Daniele Sepe, Vite perdite – Polo Sud, 1993
10 – Sovietica vesuvianità (D. Iacobelli, D. Sepe) 1:40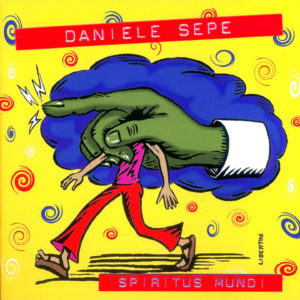 Daniele Sepe, Spiritus mundi – Polo Sud, 1997
11 – Raggatruffen (D. Iacobelli, G.Esposito, D.Sepe) 4:51
99 Posse, Corto circuito – BMG, 1996
12- Napolì (live – CD2) 4:20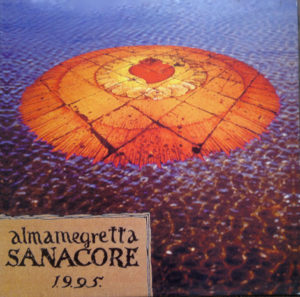 Almamegretta, Sanacore – Anagrumba/CNI/BMG, 1995
13 – Nun te scurdà 6:18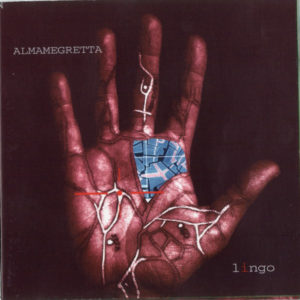 Almamegretta, Lingo – CNI, 1998
14 – Fatmah 4:17
---