Orient Express
Traditional-classical music from North and South India. Mandolinist Snehasish Mozumder. Singer Manjiri Asnara Kelkar. Ramakrishnan Ensemble.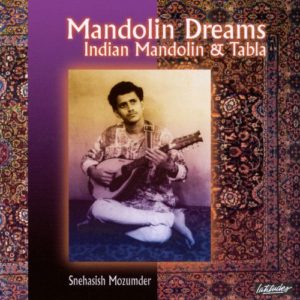 North India
1-
Mandolinist Snehasish Mozumder plays the RAAG DESH, a raga for the late night, accompanied by tabla. DESH means region or province; that there is also that the melody of the raga is derived from the full-music.
CD. Mandolin dreams – Snehasish Mozumder. Label: Latitude (1996), code: LT 50605.
2-
The singer Manjiri Asnara Kelkar in the RAAG HINDOL, a raga that was originally performed after midnight and sometimes also in the early morning. Kelkar is accompanied by Pandit Anand Asnare on tabla and Sudhir Nayak on harmonium.
CD. Rasamanjari – manjiri Asnare Kelkar. Label: Navras (2004), code: NRCD 0155.
South India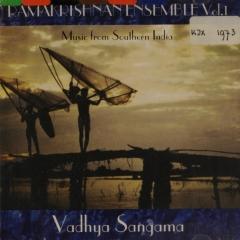 3-
After these two examples in the North Indian, or Hindu, style a raga from the carnatic style of South India. A piece with the title PRANAMAMYAHAM. A piece that is a kind of prayer, to be heard at the beginning of a public concert.
CD. Vadhya Sangama: music from Southern India; vol.1 – Ramakrishnan Ensemble. Label: Autogram (2001), code: ALCD 5101.
Thanks to:


Produced by: