Disc-Cover!
Interesting albums from the folk and roots music history, by Marius Roeting.
Today The Last Waltz of The Band.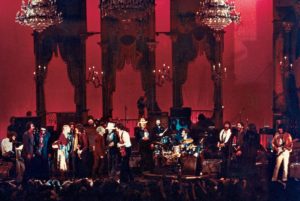 "From Canada come the most inventive musicians, who Americana eventually gave a face". That's how we started our introduction of the Disc-Cover of last month around Ad Vanderveen's Cloud of Unknowing. That same rule is repeated here, but we'll take the second part literal this time. Because who else then The Band forms eventually the face (read: sound) of the contemporary Americana. Many contemporary musicians are indebted to the quartet/quintet from Canada, which mixed as one of the first, diverse authentic music styles to a hotchpotch in their very own way. These had their origin in America, such as: the blues, country, folk song, jazz and gospel; they were transformed to The Band sound. With hindsight it is a logical choice of Ad Vanderveen, being one of the Americana celebrities from the Netherlands himself. The Last Waltz of The Band, the farewell concert in 1975, was registered and filmed and has appeared on more than 50 formats on LP, CD, DVD, Blu-ray a.o. No unknown masterpiece this time, but no one can ignore The Last Waltz…
Ad Vanderveen –
Denver Nevada – CRS 1147 1.
1.  Denver Nevada (Vanderveen) 5.50
The Band – The Last Waltz – Rhino Records 8122-78278-2
2. Up on cripple creek (Robbie Robertson) 5.15
3. It makes no difference (Robbie Robertson) 6.40
4. Ophelia (Robbie Robertson) 3.33
5. Helpless (Neil Young) 5.48
6. Coyote (Joni Mitchell) 4.59
7. That's an Irish lullaby (J. R. Shannon, Roy Ringwald)/Caravan (Van Morrison) 9.50
8. The night they drove old dixie down (Robbie Robertson) 4.15
9. Forever young (Bob Dylan) 5.51
10. The well (Robbie Robertson) 3.30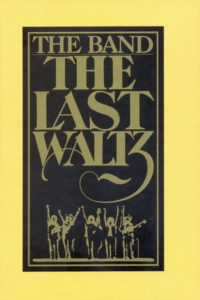 Produced by: