The Night: World Music
With music from Argentina, Louisiana, Congo, Portugal, Spain and Brazil.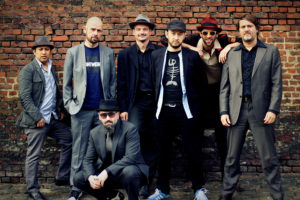 1- The Platino of El Juntacadáveres.
El Juntacadáveres was founded in Antwerp in 2011 by the Argentinian musician Enrique Noviello. He succeeded in putting his band together with musicians from different parts of the world. The music style is a mix of tango, latin, hip hop, reggae, rock and electro. Meanwhile, the group consists of seven musicians with an international career who, among others, were part of the finest orchestras in Buenos Aires. CD. The Platino – El Juntacadáveres. Label: Music & Words (2013), code: MW3047. VIDEO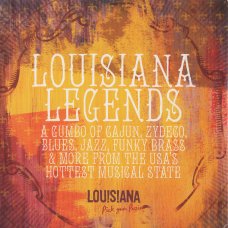 2- Louisiana Legends.
The music of Louisiana can be divided into 3 regions: the rural south, the home of Creole Zydeco and the old French (now known as cajun music), New Orleans and North Louisiana. The region in and around Greater New Orleans has a unique musical legacy associated with Dixieland jazz, blues and Afro-Caribbean rhythms. The northern part starts at Baton Rouge and reaches Shreveport. CD. Louisiana Legends. Label: Respect music (2012). VIDEO (Clifton Chenier, Jolie blonde).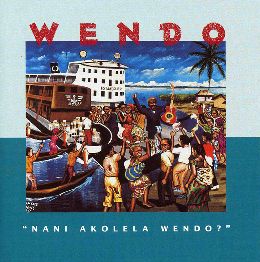 3- Nani Akolela Wendo? by Wendo Kolosoy.
Wendo Kolosoy is basically the father of the Congolese rhumba, he gave the genre its first big hit in 1948 with Marie Louise. In a new version that number is recorded here and although his magical powers may have decreased (originally, if it was to be played at midnight, it was meant to raise the dead), it is still a beautiful work. CD. Botyiaki Ntembe (CD 1) Nani Akolela Wendo? Label: Cristal Records (204), code: CR 174 75. VIDEO
4- Banaya Papa Wendo.
Papa Wendo, who died in 2008 at the age of 82, was one of the biggest stars in (Belgian) Congo. This is the last recording of a Wendo Kolosoy's voice polished by life. A voice that is rough, wild and funny, that carries its own story and passes on the pain, insanity and lust for life. CD. Botyiaki Ntembe (CD 2) Amba, Banaya Papa Wendo – Wendo Kolosoy. Label: Cristal Records (2004), code: CR 174 75. VIDEO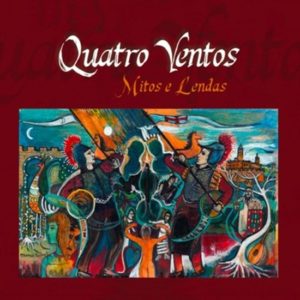 5- Mitos e Lendas from Quatro Ventos.
This is the sixth album of Quatro Ventos, a musical journey with fairy tales, myths, sagas and miracles about kings, princesses, horsemen and grand viziers from Al-gharb (Algarve) to Novio-Magnus (Nijmegen) wrapped in a cloak of fado and Portuguese blues. The bridge to Nijmegen is the story about Mariken van Nieumweghen, with musical support from Frank Boeijen. CD. Mitos e Lendas – Quatro Ventos. Label: Silvox Records (2013). VIDEO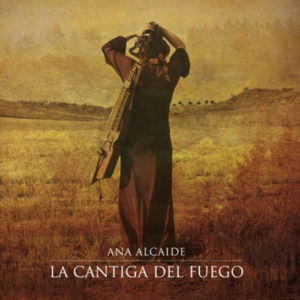 6- La Cantiga Del Fuego by Ana Alcaide.
Ana Alcaide is perhaps the first to combine the Swedish nyckelharpa with the music of her native Spain (especially Sephardic music by Toledo). Her music is often described as the Toledo soundtrack, and there is certainly something to note, both in the epic scope and the use of older instruments to create a neo-medieval sound. CD. La Cantiga Del Fuego – Ana Alcaide. Label: Arc Music (2012), code: EUCD 2417. VIDEO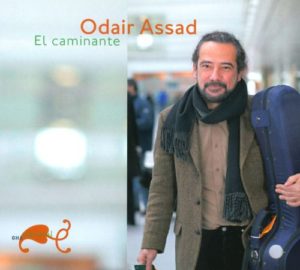 7- El Caminante of Odair Assad.
The Brazilian guitarist Odair Assad usually performs as half of the Assad Brothers, and although his older brother, Sérgio, pursued an independent musical life as a composer, arranger and player, Odair did not seem inclined to build up a solo career until recently. But that changed with this album, from 2010, on which he interprets works by, among others, Agustin Barrios, Astor Piazzolla and his brother Sergio Assad. The Cuban composer Leo Brouwer wrote the piece Sonata del Caminante for Odair Assad, soon followed by Egberto Gismonti who wrote Memoria e Fado. CD. El Caminante from Odair Assad. Label: GHA Records (2010), code: GHA 126.064. VIDEO
Produced by:

Cobie Ivens