The Night: World Music
With musicians from Spain, Cape Verde, Reunion Island and Turkey.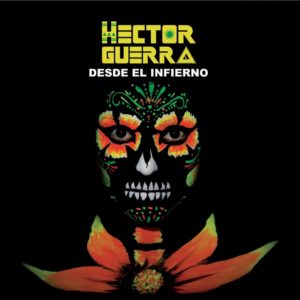 1- Hector Guerra began his career with opening 'Public Enemy shows' during his tour of Spain in 2003. Later, in 2006, he founded 'Pachamama Crew' in Madrid, a musical collective consisting of musicians of different origins. With them he signed a contract with 'Warner Music' for the release of the album Lágrimas in 2011. After the dissolution of the project, Hector Guerra moved to Mexico, where he started the adventure 'Love from Hell', a music trilogy formed by Love in 2012, Thank You For Existing in 2015 and, now this album Desde el Inferno in 2018. Desde El Infierno the perfect mix of different genres such as rap, stairs, dancehall, reggaetón, cumbia and global bass with traditional sounds of the indigenous tribes of Latin America; with real recordings made during wedding or love ceremonies. CD. Desde el Inferno – Hector Guerra. Label: Kasba Music (2017), code: KM00118. Distribution: XANGO music. VIDEO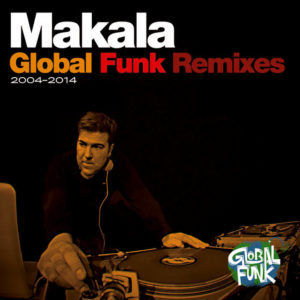 2- The Basque DJ & producer Mikel Unzurrunzaga Schmitz alias Makala has made more than a decade of remixes for different artists and projects in different musical genres, and in 2015 released a compilation album titled Global Funk Remixes 2004-2014. For more than two decades, DJ Makala performs in clubs, concert halls, and at various renowned festivals, in Europe, England and America. And he is also a radio announcer at the 'Gaztea' station, in the Basque province of Guipuzcoa. CD. Global Funk Remixes 2004-2014 – Makala. Label: Global Funk (2015), distribution: XANGO music.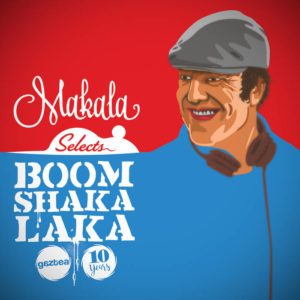 3- Makala, except for DJ, he is also a songwriter and musician. He has selected several songs from the Basque country to publish the album Makala selects Boom Shaka Laka. It contains 14 songs from different Basque artists who play with black and electronic music. The admiration of black music has led Makala to a deepening of this field and a wide collection. Nowadays he shares his own record player sessions (radio and clubs) with 'Macala Band' and 'Funkel Sound Systems'. His production studio is also called 'Funkel'. From 2005 to the present, he produces and trains the Boom Shaka Laka radio program weekly on the Basque radio station Gaztea. CD. Makala selects Tree Shaka Laka. Label: Orrua Diskak (2016). Distribution: XANGO music. VIDEO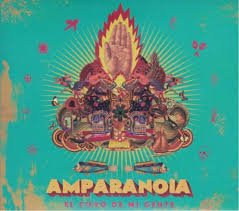 4- Amparanoia, the musical project of Amparo Sanchez, returns to the spotlight with El Coro De Mi Gente. On this new album, Sanchez gathered a whole series of friends around to make it a festive album. The group has long been a trusted name in the music world. This album is due to their twentieth anniversary. El Coro De Mi Gente (which means something like: "the choir of my people" or "the soul of my people") is not just a collection album, not 'best of', but is just an alternative. Amparanoia is continuously fighting for a better world and that is reflected in the music and lyrics of the Spanish / Catalan singer. An infectious album full of good, summery vibes. CD. El Coro de mi Gente – Amparanoia. Label: Calaverita Records (2017), distribution: XANGO music. VIDEO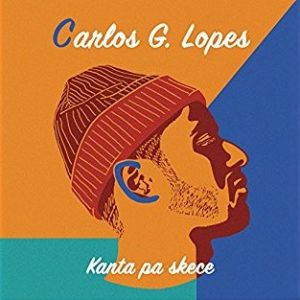 5- Carlos G. Lopes is a singer-songwriter from Cape Verde. He now lives in Nice, France. His music, inspired by soul jazz, is a poetic journey, a ballad at the crossroads of his African roots and contemporary styles. He often wears a blue-painted earring, a signal that his music is full of colors, that of the sky, the sea, and the places and dreams of his youth. He has the sweet assurance that his music can transform the world, give energy and can lighten the baggage of a day or a life. CD. Kanta pa skece – Carlos G. Lopes. Label: Early Records (2018), code: 3760231763538. Distribution: XANGO music. VIDEO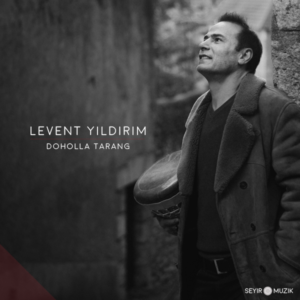 6- Levent Yıldırım is considered one of the modern percussion pioneers from the Middle East. Together with his brother Ahmet Misirli they are the forerunners of a musical revolution that opened a new path for future generations of percussionists: they put a lesser known instrument – the Egyptian doholla – in the spotlight. The doholla is a drum with a chalice-shaped terracotta frame, on which a membrane of goat, donkey or cow hide is stretched. Humility and sincerity characterize the music of the Turkish / Belgian Levent Yildirim. CD. Doholla Tarang – Levent Yildirim. Label: Seyir Muzik (2018), code: 2GN003. Distribution: XANGO music. VIDEO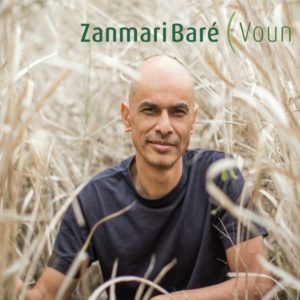 7- When the music of Zanmari Baré is a hit to touch the heart, it is because it leaves us in the depths of its soul unmoved. His slightly hoarse voice is the embodiment of his Maloya [Maloya is one of the most important musical genres of the French island of La Reunion]. After a number of magical concerts and a first album that immediately reached the status of 'classic' on La Reunion, this album Voun from 2017 was eagerly awaited. With the title Voun [a reference to the primeval forests], this album reaches new heights. Assisted by talented musicians, Zanmari sings the tragedy of fate, the nostalgia for happiness, uprooting and love. CD. Voun from Zanmari Baré. Label: Buda Musique (217), code: 860304. Distribution: XANGO music. VIDEO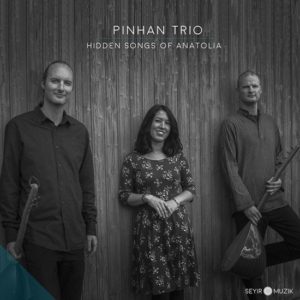 8- Hidden songs of Anatolia is the first album of the Turkish / German Pinhan Trio. The album is based on ten pieces, songs and instrumental instruments from different regions of Anatolia and the Caucasus. The main source of the Pinhan Trio was their old teacher Talip Özkan himself, and their own archive with recordings. With few exceptions, they interpreted and arranged the pieces in a traditional way. This interpretation is not rigid, but offers unlimited creative freedom. In making these recordings they were guided by intuition and emotion, and the result is very personal. The goal is to share these emotions and to offer you a glimpse of a rich musical culture. CD. Hidden songs of Anatolia – Pinhan Trio. Label: Seyir Musik (2018), code: 2GN004. Distribution: XANGO music. VIDEO
Produced by:

Cobie Ivens