The Night: World Music
ith a variety of musicians from Africa, Europe, the Middle East and North America.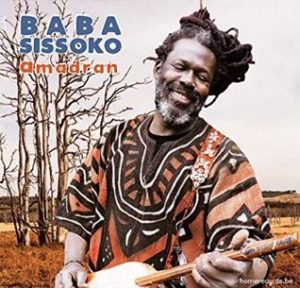 1-
Amadran – Baba Sissoko.
Baba Sissoko was born in Bamako, Mali, into a family of musicians. During his childhood he started playing the tamani (a drum), often accompanied by weddings and traditional ceremonies. He gained fame by joining the bands of "Habib Koité" and started a career in 1999 in his own name. He has since played all over the world and has been recorded with artists such as Youssou NDour, Salif Keita and Dee Dee Bridgewater. He has recorded around twenty albums, of which Amadran, the album you are about to hear, is the last in date.
Label: Homerecords.be (2019), code: 4446212 | Video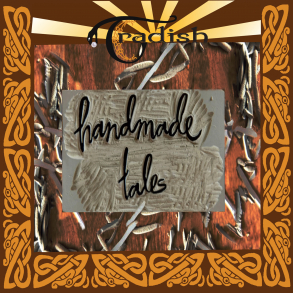 2-
Handmade Tales – Tradish.
The Tradish trio has been playing Irish vocal and instrumental music for 10 years and is now releasing their third CD Handmade tales. The trio consists of the English John Pilkington (vocals, guitar, bouzouki, harmonium), Louise Vangsgaard (violin, vocals) and Brian Woetmann (percussion, mandolin, vocals). The repertoire alternates between traditional and self-composed songs and instrumental pieces. This is not a revolutionary renewal of Irish music, but a well-played and well-executed continuation of well-known forms.
Label: GO' Danish Folk Music (2019), code : GO0619.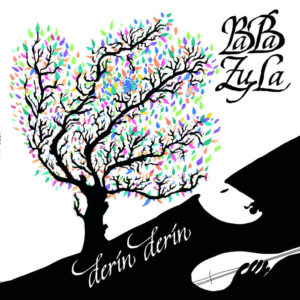 3-
Derin, Derin – Baba ZuLa.
For BaBa ZuLa, art is their existence. It is part of everything the Turkish band from Istanbul does. Derin Derin is their first studio album in five years. The Turkish rhythms form the basis of the band's sound. Due to the constant rebellion in their 23-year career, regardless of the ruling regime, the unrest at Baba ZuLa is rekindled; raising their heads above ground level is a creative act with challenging "psychedelic" music.
Label: Glitterbeat (2019), code: GBCD 082. Distributie: XANGO music.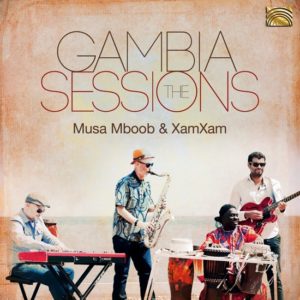 4-
The Gamba Sessions – Musa Mboob & XamXam.
Musicians from the UK travel to Gambia in this unique cultural exchange. Under the guidance of the Gambian percussionist and singer Musa Mboob, musicians from both countries create an inspired, energetic, tribal, West African soul music. Musa Mboob & XamXam want to offer you the perfect mix of traditional West African music with a modern twist.
Label: Arc Music (2019), code: EUCD2864 | Video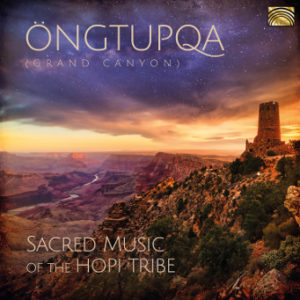 5-
Öngtupqa (Grand Canyon) – Sacred music of the Hopi tribe.
Clark Tenakhongva is a Hopi, he has been singing Hopi songs all his life and is concerned with saving the cultural Hopi legacy in the field of art and music. But the main thing here is the vocals of Clark Tenakhongva, because the Hopi way of singing can rightly be called unique, and even if you don't understand a word of it, these vocals can also give you goosebumps and emotion. Clark Tenakhongva: voice, grater, rattles, gourd | Gary Stroutsos: flutes, clay wind whistle | Matthew Nelson: clay pot percussions.
Label: Arc Music (2019), code : EUCD 2851.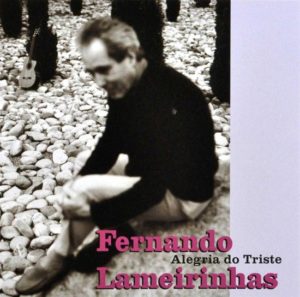 6-
Alegria do triste – Fernando Lameirinhas.
The title Alegria do triste in English means Joy of Sorrow and that immediately sketches the nostalgic atmosphere of Fernando Lameirinhas 'music style; a mix of jazz, the Cape Verdean morna, the Brazilian chorinho and the samba cançao. Fernando writes and composes all the songs himself and plays them with his own ensemble, and for this album, with a number of special guests such as Frank Boeijen, accordionist Regis Gizavo from Madagascar, the American saxophonist Michael Moore and guitarist Leonardo Amuedo from Uruguay.
Label: Munich Records (2002), code:  BMCD 370 | Video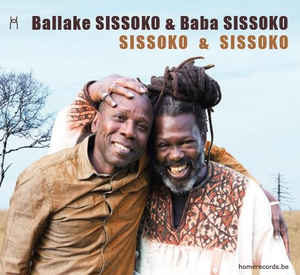 7-
Sissoko & Sissoko – Ballake Sissoko & Baba Sissoko.
This album, Sissoko & Sissoko, is the story of two cousins, Baba Sissoko & Ballake Sissoko, who have shared their lives and dedicated to the music. The album is about respect for the family, about your roots, about culture and traditions. It is music about peace and open-mindedness. The cousins recorded everything "live" and each song was played by one of the most famous people in the world. The result is universal music.
Label: Homerecords.be, code: 44446209 | *Release 8 November 2019*
Produced by:

Cobie Ivens