The Night: World Music
With special attention to the varied music styles of Norway.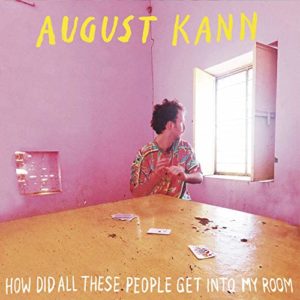 1- How did all these people get into my room – August Kann
In addition to writing and producing all nine songs, the August Kann from Ski, Norway, has also recorded on their own initiative. Most recordings were made in the most unusual places. Although he has done a lot himself, he has a large team of young, passionate musicians with him – all trained at the "Norwegian Academy of Music". Kann's general inspiration comes from conversations and experiences that are central to his own life. August's characteristic, hoarse vocals put the icing on the cake, and you can hear him singing from the soul.
Label: MTG – PIAS (2019), code: MTG8303 | VIDEO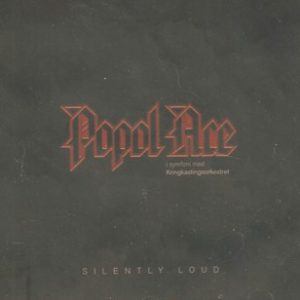 2- Silently Loud  – Popol Ace (with the Norwegian Radio Orchestra).
This Norwegian progressive band released the first two albums from 1972 under the band name Popol Vuh. Then two albums were released under the name Popol Ace in the styles experimental, electronic and spiritual, with a more 'mainstream approach', they used influences from pop, opera and jazz and they sounded like a mix of the bands Genesis and Chicago . In 2003 a dream came true for the band, when they were asked to give two gigs with "The Norwegian Radio Orchestra" (KORK – abbreviated to Norwegian). The old Popol Ace songs, recorded on Silently Loud, gained even more power and grandeur through this symphonic element.
Label: GRAPPA – PIAS (2019), code: GRCD4599 | VIDEO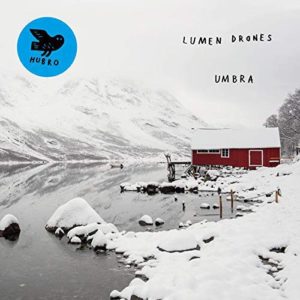 3- Umbra – Lumen Drones
The album, Umbra, by Lumen Drones is no less experimental than its predecessor and certainly no less 'electric', but in many ways a deeper expression of the trio's interests. With more than nine tracks ranging from two to six minutes, the trio creates a convincing musical world where the conventional boundaries that separate different styles seem to disappear. Each melody has its own identity, just like the aesthetic unity of the album as a whole.
Label: HUBRO – PIAS (2019), code: HUBROCD2607 | VIDEO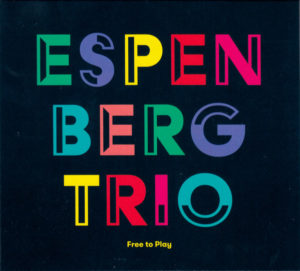 4- Free to play – het Espen Berg Trio
You mislead the opening number of Free To Play. Monolitt is a pretty experimental sound image that differs from the rest of the album that has a much more improvising and expressive character. Like many Northern European piano trios, the trio plays songs full of contrast and with a lot of melody. The dynamics are enhanced by the rhythm section, which improvises more than guides. The musicians always stay close to each other, so that the sound never degenerates into a cacophony. The album concludes with a nice, slow piece with sparkling piano playing and smoothed bass. On Free To Play, the Espen Berg Trio shows its skills with catchy compositions and virtuoso improvisations.
Label: ODIN – PIAS (2019), code: ODINCD9559 | VIDEO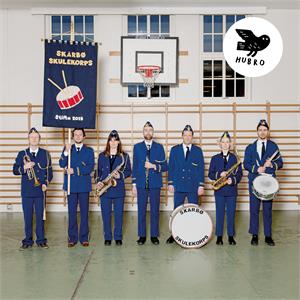 5- Skarbo Skulekorps – Skarbo Skulekorp
The album Skarbø Skulekorps, an ambitious nine-song CD, is the culmination of a great deal of dedication to the craft of a musician. Skarbø is not restrained by limitations of musical prejudice and is not afraid of stepping off the cliff into a genre-less wonderland and taking risks. They even offer a steel guitar solo, which creates a country music moment. There is also a performance by a local brass band that leads the listener to a musical journey.
Label: HUBRO – PIAS (2019), code : HUBROCD2625 | VIDEO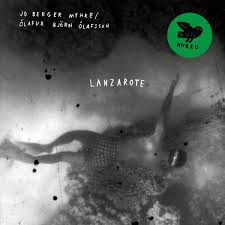 6-
Lanzarote – Jo Berger Myhre & Olafur Bjorn Olafsson
Lanzarote is het nieuwe album van dit Noors/IJslandse duo. Deze sound-producers/improvisers staan garant voor emotionele experimentele muziek; ambient jazz met fragile melodien hoofdzakelijke gespeeld op piano, drums, contrabas en een Farfisa-orgel. Zij creëren een opvallend originele geluidswereld die niet echt aan iemand anders doet denken.
Label: HUBRO – PIAS (2019), code: HUBROCD2619 | VIDEO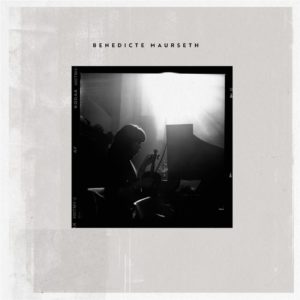 7- Benedicte Maurseth – Benedicte Maurseth
Violin player and singer Benedicte Maurseth is an established and esteemed artist and composer in the Norwegian folk music scene. She studied with "Hardanger" violinist Knut Hamre and received more attention in 2007 as "Young Folk Musician of the Year" in Norway. Benedicte has devoted much of her career to solo folk music performances, but she also works closely with many of the leading artists in various genres, especially in early music.
Label: HEILO – PIAS (2019), code: HCD7347 | VIDEO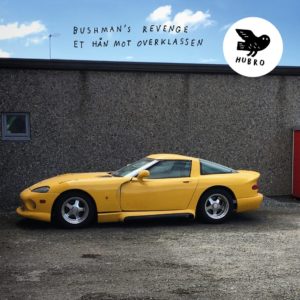 8- Et han mot overklassen – Bushman's Revenge
This trio has a cult status in their own country. Bushman's Revenge music floats through and through multiple music styles and finds its way into an experimental, cinematic and improvised musical landscape. Their soundscapes and sound sculptures have a foundation in jazz and are complemented by progressive tendencies, contemporary samples, bluesy guitars, psychedelic drum parts plus transcendent and hypnotic sounds. The compositions are adventurous, refined collages that together form a beautiful whole.
Label: HUBRO – PIAS (2019), code: HUBROCD2628 | VIDEO
Produced by:

Cobie Ivens