Orient Express
Traditional classical Arabic music in maqam Ajam
This episode features traditional Arabic music in maqam Ajam (or Adjam , aka Agam in Egypt). You can listen to previous episodes dedicated to Arabic (Especially Egyptian) interpretations of classical Middle Eastern musical modes (maqam's) by clicking here . Ajam which is one of the main 7 (or 8) musical modes in Middle Eastern Arabic tradition even though it is not very often used in traditional music, It is close in some ways to the western major scale (the word Ajam literally means (Foreign). It was however used often in the modern music of the 20th century.
1.Sama'i Ajam Ibrahim Misirli: Abraham Salman ensemble.              04:52
2.Wasla (Suite) Muwashshahat Ajam: Hassan Haffar.                          10:28
(The Aleppo Suites CD IDMA 321082 2009)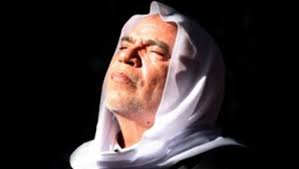 :
3.Taqsim Ajam Ud: Ahmad Hariri. Oud CDFM records 1518.            03:26
4. Ma Le Ayni Absarat Muwashshah: Sabah Fakhry.                         03:28
(Paris Théâtre des Amandiers Concert CD EMI Araby 1985).
5.Gafnohou: Mohamed Abdel Wahab CD AAA 018 – (1933).            05:57
6. Onzori : Umm Kolthoum/ M El-qasabgi  Odeon Record 1934.    08:21
7.Taqsim Ajam Violin ( Sami Al-Shawwa ).                                            02:57
(CD AMAR Prince Of The Violin )
8.Ajam : Nizar Rohana – Sard CD 2008                                                 08:01
9.Zorouni : (Sayed Darwish) Karim Mahmoud Sono Cairo Egypt.   07:21
10. Aghadan Alqaak (Exctract) : Um Kolthoum.                                  04:08
(Music by Mohamed Abd El-Wahab, Sono Cairo Egypt Live 1971).
Produced by: