The Night: World Music
With music from: David Rothschild & special guest: Adalberto Santiago | Akos Laki & Laki Latino | Estrella Acosta | Marco Antonio Sanchez Ramirez | Troitsa | Dimitris Mystakidis | M'NAM.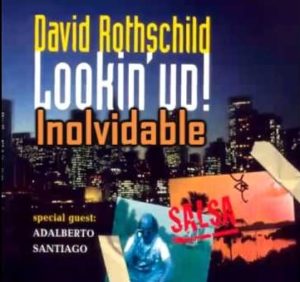 1- Lookin'up – David Rothschild | Special guest: Adalberto Santiago.
The Amsterdam-New York album Lookin'up from the Dutch David Rothschild (trombone) and the Colombian Jaime Rodriguez (percussion) has been quite successful since the men produced the album in 1998. We see them later under the name: "Rumbatá", the formation around percussionist Jaime Rodriguez, who can certainly call himself the most interesting salsa band of the Low Countries. LABEL: VIA records (1998), code: 9920472 | VIDEO
2- Fiesta Vojvodina – Akos Laki & Laki Latino.
Akos Laki (Saxophone & Clarinet) studied classical clarinet at the conservatory of Novi Sad (Serbia), jazz saxophone in Budapest, jazz saxophone and bass clarinet in Rotterdam. He also won prizes at international competitions, including the Dutch jazz competition; he has been teaching at a music school for over 20 years; he has been playing for years with the "Joop van den Ende musicals" and in various other compositions. Akos Laki has three orchestras of its own: "Double B", "Laki Latino" and "Carlama Orkestar".
LABEL: Munich records (2004), code : BMCD 438 | VIDEO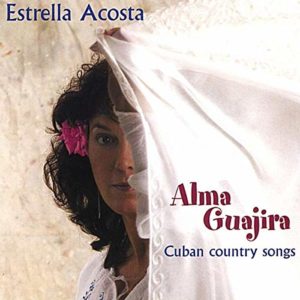 3-
Alma Guajira – Estrella Acosta.
Alma Guajira (the spirit of the countryside) is an album with traditional Cuban country music that goes back to European and African roots. This recording was made in the Netherlands by some of the best Cuban musicians who live in Europe.
LABEL: eSTAR (2003), code: CD 132 | VIDEO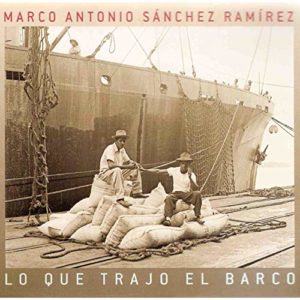 4- Lo Que Trajo El Barco. Musica De Allá – Marco Antonio Sánchez Ramírez.
The Latin-American Colombian Marco Antonio Sánchez is hardly known by Latin lovers. Unfairly, because he is a great guitar player, a convincing singer with a warm, powerful voice, and above all an excellent songwriter. Colombian rhythms with their Afro-Indian influences dominate, but also flamenco and Brazilian "grooves" are discussed, as well as jazz and pop.
LABEL: Allà (2008), code: ALLA W 001 | VIDEO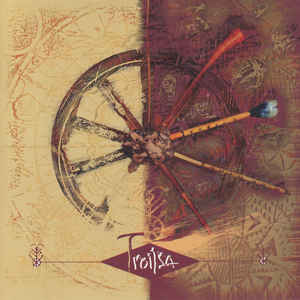 5- Troitsa.
In 1998 the group was noticed by PAN-records in Leiden, the company offered a contract for the release of the album Troitsa. This is followed by a number of concerts in Belarus and in the Netherlands. In the meantime the group has been separated for some time, only the leader and founder Ivan Kirtchuk continued to make music, and in the autumn of 1999 he founded a new group, this time called: Ethno-Trio Troitsa. In the same year a new album was released: Troitsa – recorded live at the festival "Oerol" on Terschelling.
LABEL: PAN records (1998), code: PAN171CD | VIDEO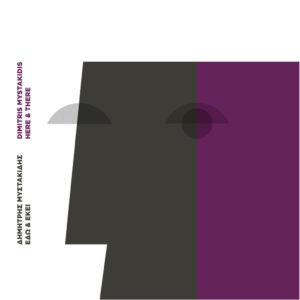 6-
Here & There – Dimitris Mystakidis.
Dimitris is a Greek folk guitar virtuoso & multi-instrumentalist who joined forces with Greek artists – composers, musicians and vocalists. For this album he started borrowing songs from greats like: Vassilis Tsitsanis and Giorgos Mitsakis. The whole delivers a varied album.
LABEL: Fishbowl music tank (2019), code: ADG003 | Distributie: XANGO music | VIDEO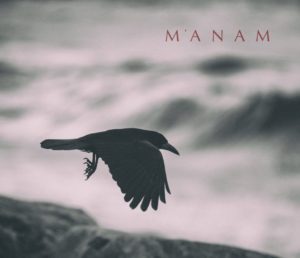 7- M'ANAM (Mijn Ziel).
This is the debut album and the name of the eight-member male choir M'NAM. The singers come from Iceland and Ireland and seek connections between the past and present. "Old stories, legends and sagas are best told in music." The vocalists do so in perfect polyphony, with old songs dating back to the conquests by the Vikings in the ninth century.
LABEL: M'ANAM (2019), code: DANU043 | VIDEO
Special thanks to: Mark Alban Lotz & XANGO music.
Produced by: