Orient Express
With mantras and sacral songs from India by the Ashvins trio.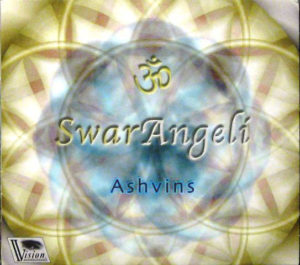 The trio consists of Buvana Gerlach (guitar), Sandip Bhattacharya (tabla) & Tammo Heikens (harp), they bring a wide repertoire of devotional music.
The album Swar Angeli contains mantras and sacral songs based on the synergy of East and West. The music and sounds create a beautiful atmosphere and immerse you in a healing sound bath.
Cd. Swar Angeli – Ashvins.
Label: India Vision Productions (2013), code: IVP 7913.
Produced by:

Cobie Ivens