Mariama
Music from Congo-Brazzaville, compiled by Kees Schuil from his collection of African LPs.
The capital of the Republic of the Congo is Brazzaville and that's why this country is often called Congo-Brazzaville, also to distinguish it from Congo-Kinshasa which is officially known as the Democratic Republic of Congo.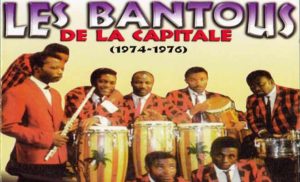 The orchestra "Les bantous de la capitale" was founded in 1959 and many well-known musicians from both Congo countries have played in it. This was especially the case in 1964, when prime-minister Moïse Tshombe expelled all Congolese of Congo-Brazzaville origin from Congo-Kinshasa. Among them were Papa Noël, Tchico Tchicaya, the Kosmos brothers and Pierre Moutouari. They have all been members of this orchestra.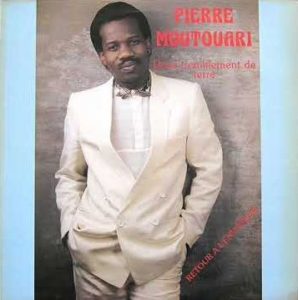 Pierre Moutouari was born on 3 April 1950 in Congo-Brazzaville. Together with his elder brother Kosmos he started his musical career in "The Super Band" in 1968 which later became "Orchestre Sinza". In 1975 he formed the band "Les Sossa" and a few years later in 1979 he left for Paris to start a solo career. In 1986 he returned to Congo-Brazzaville, the country of his birth and is involved in coaching young Congolese artists, including his oldest daughter Michaelle. His son Michel Moutouari is also a singer and has released CDs.
Singer and guitar player Tchico Tchicaya, short for Denis Pambou Tchicaya, was also part of the orchestra "Les bantous de la capitale" from 1972 until 1974. He comes from the area of  Pointe-Noire, the economic capital of Congo-Brazzaville which is located on the Atlantic coast.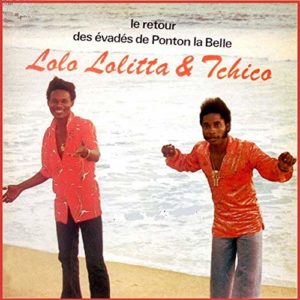 In 1981 Tchico Tchicaya formed a duo with Mavoungou Lolo Lolitta. They released  the LP "Le retour des évadés de ponton la belle" which contained the world-famous song "Jeannot, où est le sérieux?" Lolo Lolitta was also born in Congo-Brazzaville and is also known as Lolita Babindamana. Besides a singer, he is also a dancer, choreographer, percussionist and mbira player. He started dancing when he was four and he became a dancer and choreographer at the National Ballet of Congo-Brazzaville. In 1983 he moved to Paris where he mainly teaches African dance. He founded the "Ballet Theatre Lokolé" in 1996 and toured with it through France and Africa. He left Paris and settled in Abidjan after he had had a stroke in 2002 which caused a facial paralysis.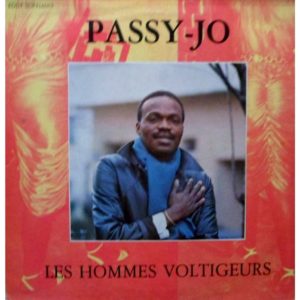 Tchico Tchicaya lived from 1999 to 2005 in Australia, where he and Passi Jo founded the band "Warako Musica". Passi Jo was born in Kinshasa, but deported in 1964 to his ancestral homeland Congo-Brazzaville.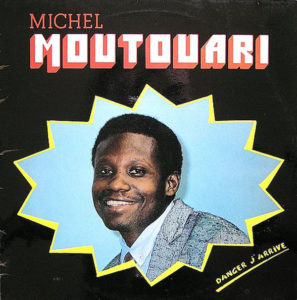 He played with many African musicians like Sam Mangwana, Abeti Masekini and Tabu Ley Rochereau. In 1990 Passi Jo and Tchico Tchicaya toured together through Australia, where Passi Jo permanently settled in 1993 and died in 2016. Tchico Tchicaya currently lives in France and is leader of the band "Maya-Maya Musica".
Les bantous de la capitale: Les bantous de la capitale (9:32). LP: Les bantous de la   capitale, 1973. Sonodisc, CD 36527
Pierre Moutouari: Télégramme (9:26). LP Retour à l'envoyeur, 1985. Composer: Pierre Moutouari. Ets P.M., PM 0101
Lolo Lolitta & Tchico: Jeannot, où est le sérieux? (8:44). LP Le retour des évadés de ponton la belle, 1981. Composer Tchico. Badmos International Records, BIR 0001
Passi Jo: Les hommes voltigeurs (8:03). LP Les hommes voltigeurs, 1990. Composer: Passi Jo. SONICS, 79424
Pierre Moutouari: Ingoba (7:20). LP Retour à l'envoyeur, 1985. Composer: Pierre Moutouari. Ets P.M., PM 0101
Michel Moutouari: Ndouta Mon Amour (7:29. LP Danger J'Arrive, 1985. Composer: Michel Moutouari. Kadance, K 4237
Michel Moutouari: Maman Edith (7:11). LP Danger J'Arrive, 1985. Composer: Michel Moutouari. Kadance, K 4237
Pierre Moutouari: Julienne (9:47). LP Le Grand Retour de Pierre Moutouri, 1980. Composer: Pierre Moutouari. Eddy'Son, SM-LP 810
Produced by: