Acoustic Roots
In our 'living room', Karin van den Boogaert and Carolien Cleiren receive all manner of World Music performers.
Today our guest is the band Samira's Blues.
In January 2019, Samira's Blues played magnetising North African spirituals and originals in Arabic, Amazigh and French at Podium Oost Utrecht. We will start this new Acoustic Roots year by repeating the episode with Samira Dainan and her Tuaregs.
Samira Dainan followed the nomad trail of her ancestors. She lived in the Moroccan Sahara, attended ceremonies in the Atlas Mountains and the Sous region and got entranced during Gnaoua lila (nights) in Essaouira.
Back in Amsterdam, she wrote and composed impassioned songs for her band of which the arrangements are made by guitar player Bas Gaakeer.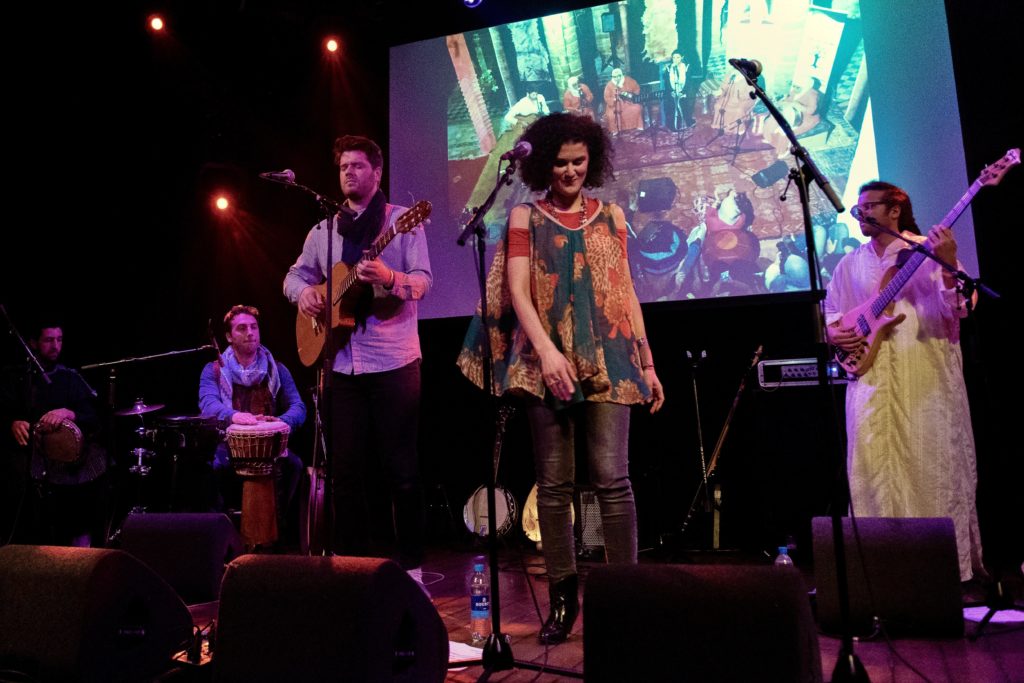 Performers:
Samira Dainan: vocals
Bas Gaakeer: acoustic guitar + backing vocals
Karim Darwish: djembe and darbuka
Hassan Aït-Moumad: bass guitar + backing vocals
Recently, Samira released an EP: Samira's Blues EP – Ya Baba – (Digital – Audiomaze)
Playlist:
Ghoumari
Tarhanin
Ifriqia
Hasna w ya leila
Dunya
Ya baba
Ma hemmouni
Hayati
Video
Facebook:
Instagram:
Website:
Produced by: