Concertzender Live
Dinesh Mishra and Yonga Sun in Concertzender Live
On May 17, 2014 Dinesh Mishra and Yonga Sun performed at the Anna Yogacentrum in Arnhem. 
The Indian flute player and composer Dinesh Mishra plays the bansuri. A bansuri is a flute made out of bamboo that was first produced in India but is now used worldwide. Dinesh Mishra was born in Veranasi. He started playing the bansuri the age of 13 in guidance of Sri R.K. Srinivasan. He received a Diploma in Flute from Banaras Hindu University. He then started training under the great Indian Bamboo flute maestro Pandit Hariprasad Chaurasia. Dinesh describes himself as an inquisitive musician rooted in tradition. 
Dinesh Mishra started performing internationally, after a 20-year career performing Indian classical music, Bollywood and solo concerts in India. He's now one of Europe's most sought after flute players, not only as a solo flute player, but also in jazz and world music fusion. 
Yonga Sun is a percussion master. His rhythms add even more colour to the bansuri's tone.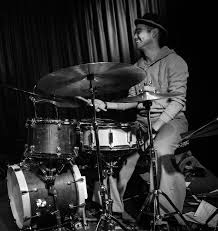 Playlist:
1. Journey to Vipassana, Dinesh Mishra (25:39)
2. Krishna Temple, Dinesh Mishra (10:24)
3. Temple Dance, Dinesh Mishra (0:12:03 – 0:11:45)
4. Forest Traveler, Dinesh Mishra (04:06)
5. Aarati, Dinish Mishra Malandro (06:24 – 06:12)
Technique: Wijnand de Groot, production Chris Pit
Produced by: