The Night: World Music
With music from: Kowan Duo | Bragr | Ibibio Sound Machine | African Variations | Bamba Wassoulou Groove | Suites Marrocaines | Gerardo Núñez & Ulf Wakenius.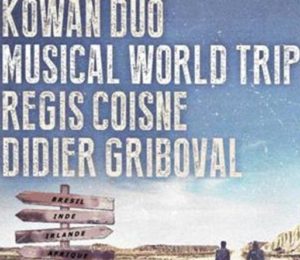 1- Kowan Duo.
With percussionist Didier Griboval, the Kowan Duo takes us on a Musical World Trip. From Brazil to India, from the United States to Ireland, from the United Kingdom to Africa and the Magreb to Régis Coisne's own "World" compositions. Régis Coisne on the acoustic guitar (with Nylon strings) and Didier Griboval on drums & tabla.
CD. Musical World Trip – Kowan Duo. | Label: Eigen beheer (2019). | VIDEO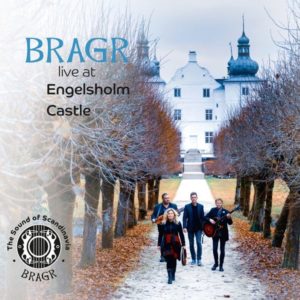 2- BRAGR gives the Scandinavian folk tradition a contemporary expression. The band plays both traditional melodies and their own compositions. The music looks sparkling and fresh, the arrangements are exciting and surprising. The band consists of four members: Perry Stenbäck on key-harp, Christine Dueholm percussion, Jesper Bylling bass, and Kristian Bisgaard on piano. The polyphonic vocals are mainly used instrumentally and are part of the characteristic sound of BRAGR.
CD. BRAGR – live at the Engelsholm Castle. | Label: GO' Danish Folk Music (2020), code : GO0120. | VIDEO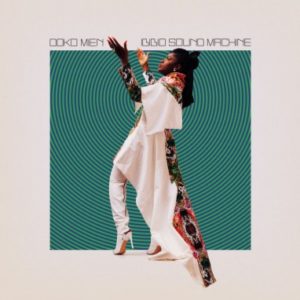 3- Ibibio Sound Machine is a colorful musical company. The London-based band makes African music with a modern twist. The "roots" of the band are in Nigeria and they get their inspiration from Nigerian "Afrobeat" and Ghanaian "Highlife" music. These West African music movements have always been subject to European and American influences such as jazz and rock. One of the band members is: Alfred "Kari" Bannerman. This guitar virtuoso was once part of the African band "Osibisa" (from the world hit The Coffee Song: "They've Got an Awful lot of coffee in Brazil"). However, the centerpiece of Ibibio Sound Machine is singer Eno Williams. The band is funky and tight but with its clear and convincing voice, Eno Williams attracts all the attention. CD. Doko Mien Almost Acoustic van Ibibio Sound Machine. | Label: Merge records (2019). | VIDEO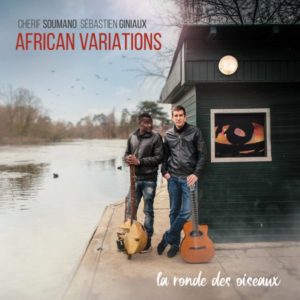 4- African Variations. About 15 years ago, Cherif Soumano (kora) and Sébastien Giniaux (guitar and cello) met in Bamako, Mali. Since then their career path has often been crossed and their friendship has grown around a dialogue between two cultures, two continents. In addition to friendship, their musical complicity and pleasure in playing together is amazing. The name African Variations arose from these contrasts and continues today with a second album, which contains 7 original compositions with bold arrangements, which mixes kora, cello, acoustic and electric guitars. The flamenco singer Paloma Pradal joins them on two songs: Devant toi and La Ronde des Oiseaux. The last song is an unexpected 'cover' of Avec le temps by Leo Ferré. CD. La Ronde des Oiseaux – African Variations. | Label: DC-music/10h10 music (2019), code: 10H31. Distributie: XANGO music. | VIDEO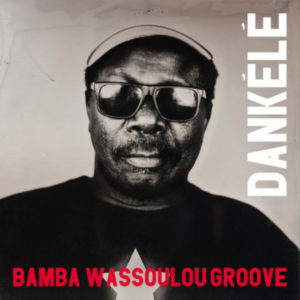 5- Bamba Wassoulou Groove. Funk and dazzling rock pulses for hypnotic music. The album Dankèlé by the band Bamba Wassoulou Groove has new songs (and some great classics), which certainly surpasses the celebration of the genre. An album as a story where the memories come together with the shine of the present. Bamba Wassoulou Groove consists of 6 musicians (three guitars, one bass, a drum and a singer) who are there to create a real sound wall. The band is a "heavy dance machine" that electrifies Malian music and mimics the excitement of the hot nights in Bamako. CD. Dankèlé – Bamba Wassoulou Groove. | Label: Lusafrica (2020) | VIDEO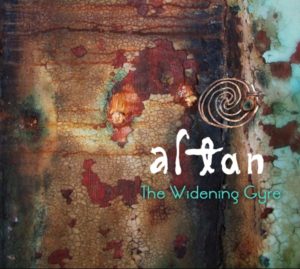 6- The band Altan traveled to Nashville to record this album to weave their Irish roots with "Appalachian mountain music". [1]. Most music scholars will confirm the fact that Appalachian music and the folk melodies of Ireland have a certain affinity, both in the instrumentation and in the sublime sentiments that constantly come to the fore.
[1] The "Appalachian Mountains" are mountains in eastern North America. The Appalachians formed around 480 million years ago during the Ordovician period. They once reached heights similar to those of the Alps and the Rocky Mountains before experiencing natural erosion. CD. The widening gyre – Altan. | Label: Compass (2015), code: 7 4640 2. | VIDEO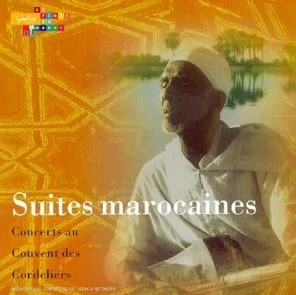 7- Suites Marocaines.
Recordings of concerts held in the 'Cordeliers Convent' [1] with six highlights from this concert series, with the artists: Ray Lema (Congo), Françoise Atlan (France), Said Chrabi, Naziha Meftah and Ahmed Essyad (Morocco) and Alif (Pakistan).
[1] The Parisian "Cordeliers Monastery" gave its name to the "Club des Cordeliers", which held its first meetings there during the French Revolution. Cordeliers was the name given in France to the conventual Franciscans. CD. Suites Marocaines. | Label: Buda Musique (2000), code: 829962.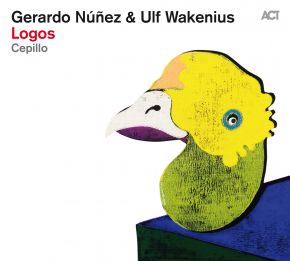 8- Gerardo Núñez, Ulf Wakenius.
Unknown combinations in music can lead to surprising, fascinating results. During the "Jazz at Berlin Philharmonic" concert in October 2014, producer Siggi Loch presented Swedish guitarist Ulf Wakenius in a new and unexpected role: as the second guitarist alongside the undisputed master of flamenco Nuevo, Gerardo Núñez. This is the meeting of two extremely gifted virtuosos and absolute masters of their instrument. CD. Logos – Gerardo Núñez, Ulf Wakenius. | Label: ACT (2016), code: 9822-2. | VIDEO
Produced by:

Cobie Ivens