The Wandering Microphone
Field recordings and historical recordings. In this episode:  Music from Barotseland, recordings in Zambia's Western Province.
The independent label SWP records from Utrecht, known for its re-releases of Hugh Tracey's historical field recordings from the 40s and 50s, has recently expanded its catalogue with 8 CDS, beautifully packed in two boxes with a lot of background information and beautiful photographs. Michael Baird, the founder of the label, 'voodoo jazz' drummer, composer and producer, made the recordings during his field trips in 2014, 2016 and 2018 in his native country Zambia. In this hour you can listen to a selection from the box "Music from Barotseland, recordings Zambia's Western province".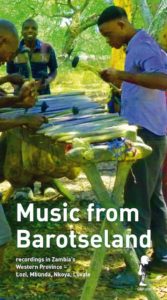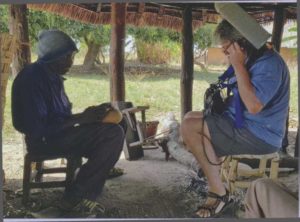 PLAYLIST:
Weririwo – Alban Kateta Kapemba (2'15)
Mbunga- Kwalela Crew (5'18)
Nikaipangula – Mumbumbu Cultural Group (7'35).
Ma Mundia – Lipa Band (4'00)
Lisungu – Libala Band (3'59)
Masholi – Libala Band (4'15)
Chongono – Libala Band (4'43)
Naikela Mula Laundi – Alfred Chiyembele (2`19)
Zamahala Zinata Kale – Collens Shawinga (2`06)
Saba Silumbu (4`05) – Pelekelo Mufalo (5'04)
Sa Kayombo – Ulengo Jazz Band (6`10)
Muzwe- Ulengo Jazz Band (6`06)
Mboanjikana Sizo – Mboanjikana Cultural Group (2`22)