Nuove Musiche
This hour features a new, special CD with early music. In today's episode you can listen to the CDs 'Music is the Cure!' from La Ninfea and 'Francisci magnus amor' from harpischord player Peter Waldner.
Henry Purcell (1659-1695)
1. Here's a health
Anthony Holborne (1545-1602)
2. Last will and testament
La Ninfea/ Arcangelo Corelli (1653-1713)
2. La Follia
Athanasius Kircher (1602-1680)
3. Antidotum Tarantulae
Traditional
4. Tarantella italiana
Jean-Baptiste Lully (1632-1687)
5. Sommeil uit "Persée"
Marin Marais (1656-1728)
6. Le Tableau de l'operation de la taille
7. Les Relevailles
Marc-Antoine Charpentier (1643-1704)
8. Idylle sur la retour du santé du Roy
La Ninfea: Mirko Ludwig, tenor; Barbara Heindlmeier, recorder; Christian Heim, recorder and viola da gamba; Marthe Perl, viola da gamba; Simon Linné, theorbo, baroque guitar, lute and zither; Andreas Küppers, harpsichord and organ.
(album: Music is the Cure! Perfect Noise PN 1904, 2019)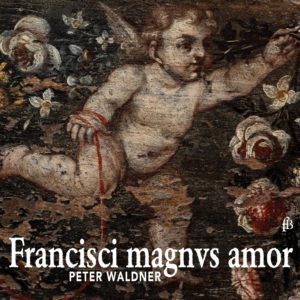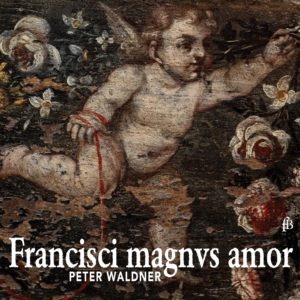 Annibale Padovano (1527–1575)
9. Toccata del sesto tono
Marco Antonio Cavazzoni (1485–1569)
10. Madame, vous avez mon cuor
Anonym (16th century)
11. Caza la vegia milanese
Girolamo Cavazzoni (c 1520–1577)
12. Canzon sopra Falt dargens
Anonym (16th century)
13. Pavana – Saltarello de la pavana
Antonio Valente (c 1520–c 1600)
14. Tenore del Passo e Mezzo
Andrea Gabrieli (1532/33–1585)
15. Capriccio sopra il Pass'e mezzo antico
Giovanni Picchi (c 1571–1643)
16. Todescha
Peter Waldner, virginals (Florence, 16th century) and harpischord (Napels, 16th century)
(album: Francisci Magnus Amor, FB2003534, 2020)
Produced by: