Mariama
Music from Congo-Kinshasa, compiled by Kees Schuil from his collection African LPs. Music by M'Bilia Bel, Tabu Ley Rochereau and Orchestre Afrisa International.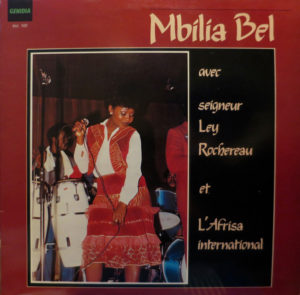 M'Bilia Bel was born in Kinshasa on August 30, 1959. Her real name is M'Bilia M'Boyo. She started her musical career at the age of 17 as a backing vocalist with Abeti Masikini, who was born in 1954 in Kisangani. After a successful performance, in 1973, in the Olympia concert hall in Paris, the French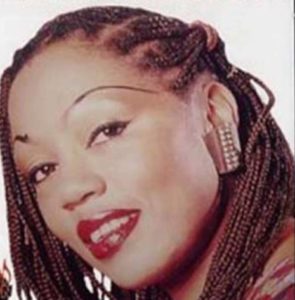 newspaper France Soir calls her "La Tigresse" (The Tigress). Back in Congo she calls the dancers with whom she performs "Les Tigresses". And M'Bilia Bel, like Tshala Muana, often joined them.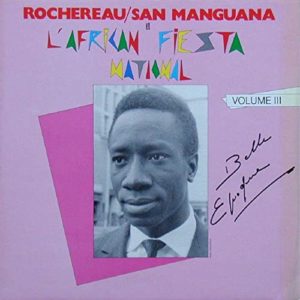 It didn't take long for M'Bilia Bel to be discovered by Sam Mangwana and soon she started singing backing vocals for him. But it wasn't till she was asked by Tabu Ley Rochereau to come and sing with his band "Orchestre Afrisa International" in 1981, that she became well known.
Mangwana himself began his music career in 1963 with the rumba band "African Fiesta", led by Tabu Ley Rochereau. He left that band to sing in Brazzaville for a while, after which he re-joined Tabu Ley's band, which in the meantime had changed names and was now called "L'African Fiesta National".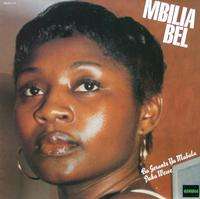 Ever since 1981, M'Bilia Bel and Tabu Ley have produced many albums together. They both composed many songs, and sometimes they composed a song together. Not only the albums, but also the performances of Afrisa International are a great success, with M'Bilia Bel being the main attraction. Besides a beautiful voice, she also has a great talent for dance. The dancers of the band are called "Les Rocherettes", and when M'Bilia Bel dances with them on stage, the audience is ecstatic.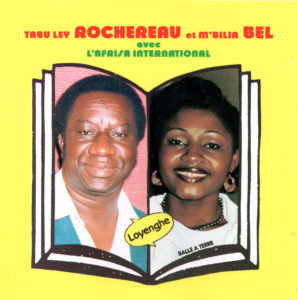 M'Bilia Bel and Tabu Ley get married around 1985. But in 1987 Tabu Ley adds another singer to the band, Faya Tess. Problems arise, either out of rivalry, or maybe because Tabu Ley also has a love affair with this singer. In 1988 M'Bilia Bel leaves the band to start a solo career. She goes first to Gabon, then to Paris. There she starts working with the Congolese guitarist Rigo "Star" Bamundele. Their first album is a great success, both in Kinshasa and elsewhere. But the following albums are less successful. In 1996 she returns to Congo. There she started working with Souzy Kasseya, with whom she released a remarkably successful album in 2001. But yet again, their second album was a lesser success. In 2009 she collaborated with Simaro Lutumba, who has been a member of Franco's T.P.O.K. Jazz for many years. Another great success. She released her last album in 2017.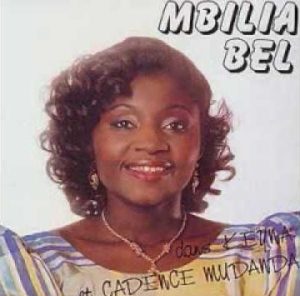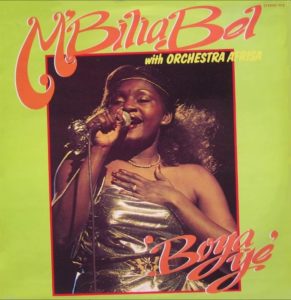 Tabu Ley Rochereau has produced more than 250 music albums. He has been in the Netherlands several times. First with Faya Tess. Then once with Papa Wemba, in the old Tivoli Theatre in Utrecht and finally in 2003 in Rasa in Utrecht. In 2013 he died of a stroke in Brussels at the age of 73 years. There are some who say he has 35 children, others say it's somewhere between 46 and 89, and in 2008 it was said that he had as much as 104 children, but even Tabu Ley himself had no real idea how many he had. He did ensure that his children received a good education. Some of his children have also started a musical career. The most famous is Melodie Tabu, daughter of M'Bilia Bel. She even sang on Tabu Ley's last album "Tempelo", from 2006.
M'Bilia Bel herself is now 60 years old. At the end of 2018 she gave one last concert Kigali, in Rwanda.
With thanks to Muziekweb in Rotterdam.

And also thanks to Barbera Schuil, for making her collection of African LPs available for us to use.
Playlist:
M'Bilia Bel avec Seigneur Ley Rochereau et L'Afrisa international: Kelhia, 7:15, Componist: LP L'Explosive, 1982, Genidia GEN 102
Abeti Masikini: Bi suivra suivra, 3:30 Componist: LP Souvenirs, souvenirs, vol.1,, 1974, Déclic 505672
Rochereau/Mangwana L'African Fiesta National: Sophie Elodie, 2:54, Componist: Tabu Ley Rochereau, LP Belle Époque, 1985, AFRICAN 360.150
Rochereau/Mangwana L'African Fiesta National: Samambi, 2:55, Componist: Sam Mangwana, LP Belle Époque, 1985, AFRICAN 360.150
M'Bilia Bel, Avec Seigneur Ley et l'Afrisa International: Ba Gerants Ya Mabala, 7:24, Componist: Tabu Ley, LP M'Bilia Bel soulève les foules et sème l'hysterie en Amérique, 1984, Genidia GEN 110
M'Bilia Bel, Avec Seigneur Ley et l'Afrisa International: Ba Jeu De Coin, 7:03, Componist: M'Bilia Bel, LP M'Bilia Bel soulève les foules et sème l'hysterie en Amérique, 1984, Genidia GEN 110
Tabu Ley et M'Bilia Bel avec Afrisa International: Vina, 6:18, Componist: Shaba Kahamba, LP Loyenghe, 1983, Genidia GEN 107/108
M'Bilia Bel, Avec Seigneur Ley et l'Afrisa International: Cadence Mudanda, 8:25, Componist: Tabu Ley, LP Keyna, 1984, Genidia GEN 114
M'Bilia Bel with Orchestra Afrisa: Tonton Skoll, 7:35, Componist: Tabu Ley, LP Boya Ye 1985, Genidia/Stern's AFRICA STERN 1012 (GEN 116)
Tabu Ley et M'Bilia Bel avec Afrisa International: Bameli Soy, 9:01, Componist: Tabu Ley/M'Bilia, LP Loyenghe, 1983, Genidia GEN 107/108
Produced by: