World Minerals
New releases from Mali, Slovenia, Italy, United States, Burkina Faso and Spain.
The group Les Amazones D'Afrique was formed in 2014 by three well-known singers: Mamani Keita, Oumou Sangare and Mariam Doumbia. Since then the group has expanded with many singers from Africa. Amazones Power is their second album and is produced by Doctor L (aka Liam Farrell).
1. Queens, (feat. Rokia Koné) (03:56)
2. Smooth, (feat. Mamani Keita) (04:31)
3. Dreams, (feat. Rokia Koné) (06:18)
Album: Les Amazones D'Afrique, Amazones Power (2019) Real World Records.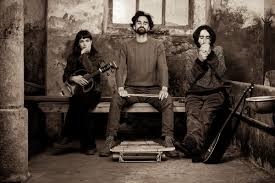 The Slovenian trio Širom consists of multi-instrumentalists Iztok Koren, Ana Kravanja and Samo Kutin. The basis of this album is a joint search for new sounds, for which they use, among other things, a large number of self-made instruments.
1. Sleight of hand with a Melting Key, Sirom (15:17)
Album: A Universe that Roasts Blossoms for a Horse' – Širom, Label: tak:til Glitterbeat (2019), code: GBCD079. Xango Music Distribution.
Maria Mazzotta is one of the most famous folk singers from southern Italy. She sang for fifteen years (2000-2015) with Canzoniere Grecanico Salentino, a well-known Southern Italian group. She recorded her latest solo album Amore amaro with the Malagasy accordionist and pianist Bruno Galeone and the Iranian percussionist Bijan Chemirani.
1.  Nu me lassare, Maria Mazzotta (03:13)
2. Tore Tore Tore, Naria Mazzotta (05:01)
3. Tu nun me piaci più, Maria Mazzotta (02:06)
Album: Maria Mazzotta, Amoreamaro, (2020) Aqualocarecords
Trumpet player Jon Hassell is the founder and master of musical aesthetics, or Fourth World. On his album Flash of the Spirit he is joined by the drum and percussion group Farafina from Burkina Faso. The album was originally released in 1988 but has been re-released by Glitterbeat.
1.  Air Afrique (03:59)
2. Out Pours (Kongo) Blue (Prayer) (07:14)
Album: Jon Hassell/ Farafina, Flash of the Spirit, (re-release 2019) Label Tak:til, Glitterbeat GBCD 087/Indigo CD 182042, Xango Music Distribution.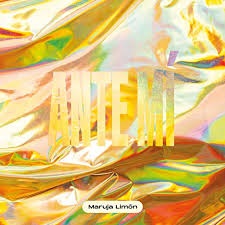 Maruja Limón, is a group of five singers from Barcelona. Their debut album Más De Ti was chosen as one of the best Spanish albums of 2018.
They recently released the album Ante Mí via Kasba Music.
1. Les Tres Heridas (03:28)
Album: Maruja Limón, Anti Mi (2019) Kasba Music KM00719, Xango Music Distribution.
Produced by: