The Night: World Music
With music from Uganda, Norway, South Africa, Zimbabwe, Argentina, Uganda and Tunisia/France.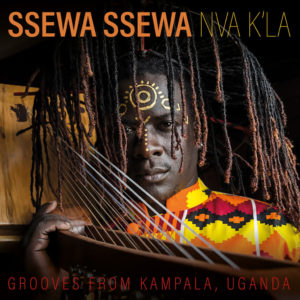 1- Ssewa Ssewa.
Ssewakiryanga James Jr., also known as Ssewa Ssewa, is a Ugandan multi-instrumentalist, songwriter, innovator and teacher. He introduces his audience to the soulful African music culture with traditional instruments, songs and stories from his home country. Ssewa Ssewa's music is about social and global issues, diversity, economic development and empowerment. He plays the "Janzi", a Ugandan instrument made and designed by himself. | Cd. NVA K'LA – Ssewa Ssewa. Label: Arc Music (2020), code EUCD2907 | VIDEO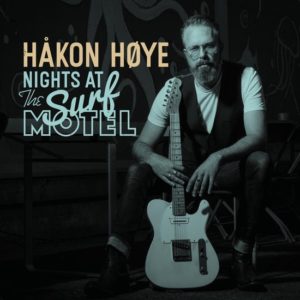 2- Håkon Høye.
The Norwegian Håkon Høye is a real bluesman. There is also blues, rhythm and blues, soul, gospel and more on his second album Night at the Surf Motel.
The Junkyard Dreams title could just as easily have been one of the Stones. Midway through there are two covers: You Must Believe Me by Curtis Mayfield and Sweet Sugar You by Richard Berry and the Pharaohs. | Cd. Night at the Surf Motel – Håkon Høye. Label: PIAS (2020), code: V34.WN76.020 | VIDEO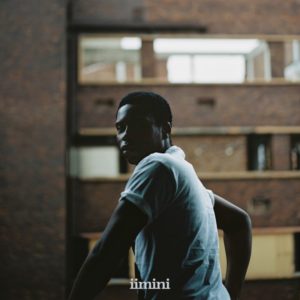 3- Bongeziwe Mabandla.
He makes modern Afro-folk and sings in Xhosa, a language spoken in the Eastern Cape of South Africa. The South African singer-songwriter thus creates a unique sound in which he brings together traditional music and contemporary vocals and guitar. Singing in Xhosa is a conscious choice for Mabandla. He hopes to contribute to the visibility of his culture in South Africa through his music. | Cd. iimini – Bongeziwe Mabandla. Label: PIAS (2020), code: U07.K512.020 | VIDEO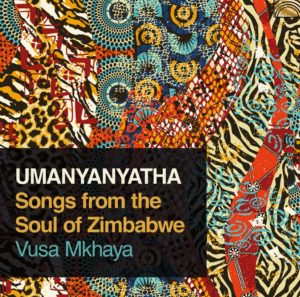 4- Vusa Mkhaya.
Embody the sound of the eclectic, pulsating, dusty streets of the township of Tshabalala in Bulawayo, Zimbabwe. Umanyanyatha, his third solo album, is based on a nickname he got as a child, "he who loves to dance and sing". On this very personal record he sings about his youth and calls for peace and unity for the African continent. | Cd. Umanyanyatha – Songs from the Soul of Zimbabwe – Vusa Mkhaya. Label: Arc Music (2020), code: EUCD2908 | VIDEO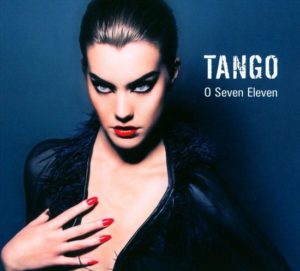 5-TANGO – O Seven Eleven.
A compilation of the danceable genre of Tango, Non-Tango and World Music composed by the dancers of the Stuttgart Tango Community. On this CD the different emotions of the Tango are heard. To dance, but also just to listen. On the one hand there are Tango songs made with authentic instruments, but also more modern versions such as a remix of a number of jazz classics. | Cd. TANGO – O Seven Eleven. Label: Black Flame records (2010), code : 88642.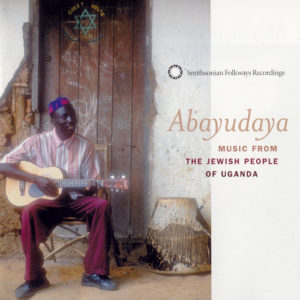 6- Abayudaya: The music from the Jewish people of Uganda.
A unique collection of African-Jewish music in which the rhythms and harmonies of Africa are combined with Jewish feast and traditional Hebrew prayer. The repertoire is rooted in local Ugandan music and infused with choral singing, afropop and traditional drumming. It includes lullabies, political and nursery rhymes, religious rituals, hymns and party music, with song lyrics in Hebrew, English and various Ugandan languages. | Label: Smithsonian Folkways Recordings (2003), code: SFWCD 40504 | VIDEO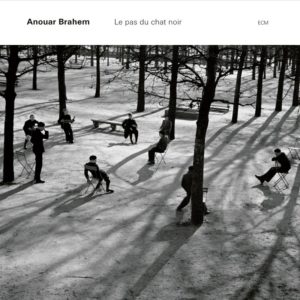 7- Anouar Brahem, François Couturier, Jean-Louis Matinier.
The album Le pas du chat noir by Anouar Brahem adds a new dimension to this Tunisian musician. It shows Anouar Brahem as a composer. The instrumentation is unique: old, piano, accordion. Brahem's writing is very suggestive, carefully checked and sparing. The art, as he notes, lies in the unplayed, in the mixing of overtones, sounds rising from the piano and mixing with the warm tones of the oud and the breath of the accordion's bellows. | Cd. Le pas du chat noir – Anouar Brahem, François Couturier, Jean-Louis Matinier. Label: ECM Records (2002), CODE: 163732 | VIDEO
Special thanks to:


Produced by:

Cobie Ivens