The Night: World Music
Music from Egypt, Senegal, the United States, Scotland, Denmark and the United Kingdom.
1-
Saqqara is the fifth studio album by singer Esbe. The album title Saqqara is derived from the oldest necropolis pyramid in Egypt. It inspired her to record a collection of songs that evoke images of that Pyramid's art and artifacts. Esbe lives in London and has her own music studio there. She composed and produced all the music on the album there. Esbe's classically trained Middle Eastern inspired vocals are accompanied by Arabic strings, electronic beats, sound effects and percussion. CD. Saqqara – Esbe. Label: www.esbemusic.uk  |  VIDEO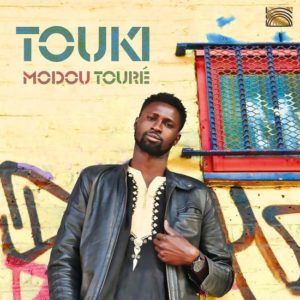 2-
Modou Touré hails from Dakar (Senegal) and plays groovy rhythms, Afrobeat, pop-rock and funk. He previously surprised with "The West African Blues Project". On this CD he shows sharp guitar playing in combination with drums, bass and percussion. Modou Touré has a sublime, powerful voice that gives the music a contemporary feel.
CD. Touki – Modou Touré.
Label: Arc Music (2020), code: EUCD2912 | VIDEO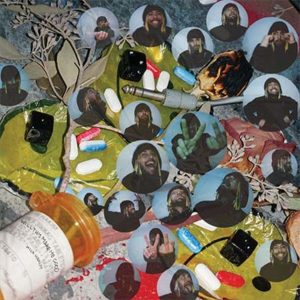 3-
Will This Make Me Good is a question Nick Hakim has been asking himself since he was young and struggled in school, when he was prescribed medication in an attempt to correct his wayward attention. It's a question he's still wondering about, and if the album sounds messy, it's because there are no easy answers to his question. Will This Make Me Good articulates a sense of confusion alongside a desire for hope and clarity. CD. Will This Make Me Good – Nick Hatim.
Label: Ato Records (2020) | Distribution: [PIAS], code: Ato 0514 | VIDEO
4-
The Inventor is an album of compositional works by Norman Mackay. With an eclectic line-up of leading musicians from Scotland, the album combines Scottish and European influences, crossing borders as well as genre. The accordion in the hands of a master like Norman Mackay is such an evocative instrument, floating between Film Noir soundtracks, Eastern European café music and visceral folk music. CD. The Inventor – Norman Mackay. Label: Birnam Music (2020), code: 1919246405922 | Distribution: XANGO music | VIDEO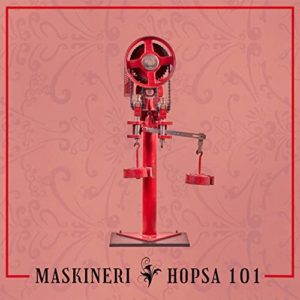 5-
The Maskineri duo considers traditional music in Central Jutland – The music is fierce and daring, with polkas, hopsas and mazurkas. An unusual yet perfectly logical combination in the eyes of the duo, which gives the music that little bit extra. With their playful instrumental finesse and the mix of new and old, they deliver heart-warming melodies.
CD. Hopsa 101 – Maskineri.
Label: Go Danish Folk Music (2020), code: GO 0820 | VIDEO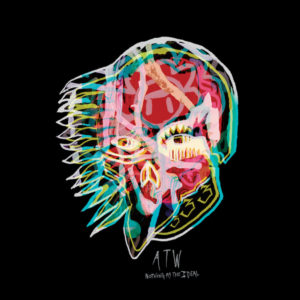 6-
Nashville-based All Them Witches – this time as a trio – delivered the album Nothing as The Ideal. According to the band members, the recording process went so smoothly that they themselves speak of the most consistent album to date. Keyboards were put aside for a while and the band continues with the basic line-up: guitar, bass and drums. CD. Nothing as The Ideal – All Them Witches. Label: New-West records (2020) | Distribution: [PIAS], code: G19.KA04.020 | VIDEO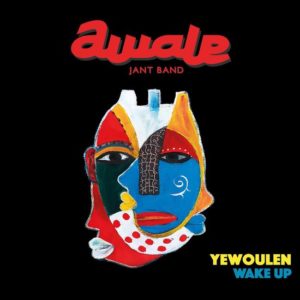 7-
The Afro-funk group Awale Jant Band brings a wonderful mix of Senegalese music, Latin, funk, jazz and other influences from today's hometown London. The combination of the soulful voice of Biram Seck, who sings in Wolof, English and French, with the strong rhythm section is irresistible. And apart from that, the underlying message is not surprising: a "wake-up call" for world leaders to work together in the interest of humanity. CD. Yewoulen Wake Up – Awale Jant Band. Label: Arc Music (2020), code: EUCD 2885 | VIDEO
8-
Liga Latina is a unique gathering of passionate Scandinavian musicians who are passionate about conveying the legacy of styles that emerge from this. All Cuban music styles are reviewed, the Danzón, Bossa Nova, Cumbia and especially Són, which led to the modern Bolero in the 1920s under the influence of American jazz. CD. Liga Latina. Label: Multination (2019) | Distribution: XANGO music.
Produced by:

Cobie Ivens