Orient Express
Traditional-classical music of Papua New Guinea, with field shots by Pierre Huguet and Father Jan Verschueren.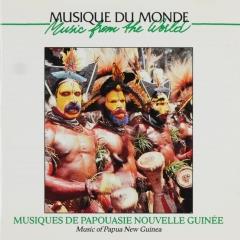 1-
In the twentieth century in the South Pacific there were a few thousand men who lived as in the Upper Paleolithic (15,000 BC) far removed from modern civilization: the Papuans.
You will listen to exceptional music and voices from another time, from a new edition heritage recording made by Pierre Huguet.
CD. Musiques de Papouasie Nouvelle Guinee.
LABEL: Buda Musique (1993), code: 925702.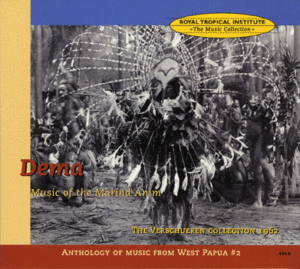 2- Verschueren collectie 1962.
In 1962, Father Jan Verschueren tried to capture as much of the music that once accompanied the Dema processions and rituals, which were once the pinnacles of traditional Marind Anim culture. Because Father Verschueren had lived there since 1931 and spoke the language fluently, he had the confidence of Marind Anim population to record the secret songs.
CD. Dema – Music from the Marind Anim – The Verschueren collection 1962 / Anthology of music from West Papua #2. LABEL: PAN (2008), code: RMP 4018. VIDEO
Thanks to:


Produced by:

Cobie Ivens