Tango: Song of Buenos Aires
Today's theme: 'Men' (part 3).
In the series Tango: Song of Buenos Aires we aim at making a social-cultural programme of Buenos Aires in the era of the classical tango. Each episode is dedicated to a special theme. Today's theme is: Men.
The quotes in the programme originate from Joep à Campo's book, which has the same title as our programme.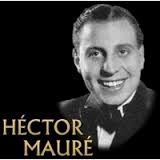 Recordings of the orchestras of: Angel D'Agostino, Alfredo de Angelis, Juan D'Arienzo, Enrique Rodriguez, Francini Pontier, Ricardo Tanturi, Hector Mauré, Juan Sanchez Gorio, Fulvio Salamanca and others.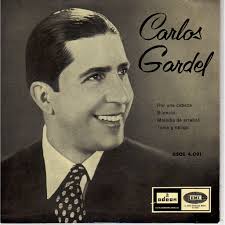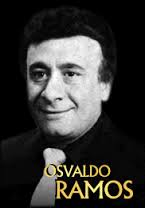 You will hear the singers: Ángel G. Villoldo, Ángel Vargas,  Carlos Gardel, Alberto Reynal, Armando Mo-reno, Julio Sosa, Alberto Castillo, Mario Bustos, Hector Mauré, Armando Laborde, Luis Mendoza, Alberto Echagüe, Osvaldo Ramos, Alberto Arenas.  
Tremendo  de Angel G. Villoldo, Soy Tremendo  de Angel G. Villoldo en Victrola & Horacio Asborno desde Viedma, Rio Negro, Argentina, Canta: Horacio Asbor-no  (Ángel Gregorio Villoldo//Ángel GregorioVilloldo )
El Portenito [2.27] Angel D'Agostino_Milonga Vieja Milonga, Canta: Ángel Vargas  (Ángel Gregorio Villoldo//Ángel GregorioVilloldo )
Mi Noche Triste [3.20] Carlos Gardel_Tango Argentino CD 1 Guitarras de Agui-lar, Barbieri y Riverol, Canta: Carlos Gardel  (Castriota//Pascual Contursi )
Tomo y Obligo [2.53] Angel D'Agostino_Tangos de los Angeles Vol 3, Canta: Carlos Gardel  (Carlos Gardel//Manuel Romero )
No Te Enganes Corazon [2.30] Juan D'Arienzo_King of Rythm 37 44, Canta: Alberto Reynal  (Rodolfo Sciammarella//Rodolfo Sciammarella )
Llorar por una Mujer [2.47] Enrique Rodriguez_Tangos con Armando Moreno Vol 1, Canta: Armando Moreno  (Enrique Rodríguez//Enrique Cadícamo )
Lloro como una Mujer [3.07] Francini Pontier_Coleccion 78 RPM  1949  1953, Canta: Julio Sosa  (José María Aguilar//Celedonio Flores )
Como Se Pianta la Vida [2.57] Ricardo Tanturi_Con Alberto Castillo, Muneca Brava, Canta: Alberto Castillo  (Carlos Viván//Carlos Viván )
Tengo Mil Novias [3.07] Enrique Rodriguez_Bailando Todos los Ritmos. Canta: Roberto Flores  (Enrique Rodríguez//Enrique Cadícamo )
Si Soy Asi [2.41] Juan D'Arienzo_Criollo de Ley, Canta: Mario Bustos  (Francis-co J. Lomuto//Antonio Botta )
Malevaje [3.06] Hector Maure_Mis 30 Mejores Tangos CD 1, Canta: Hector Mauré  (Juan de Dios Filiberto//Enrique Santos Discépolo )
Bailarin Compadrito [2.52] Juan D'Arienzo_LP Bailarin Compadrito, Canta: Ar-mando Laborde  (Miguel Bucino//Miguel Bucino )
Compadron [2.47] Juan D'Arienzo_D'Arienzo Y Maure, Canta: Hector Maure  (Luis Visca//Enrique Cadícamo )
Dandy [3.15] Juan D'Arienzo_Milonga de Mis Amores, Canta: Osvaldo Ramos  (Lucio Demare//Agustín Irusta, Roberto Fugazot )
Farabute [2.29] Juan D'Arienzo_Corrientes y Esmeralda, Canta: Alberto Echagüe  (Joaquín Barreiro//Antonio Casciani )
Tiempos Viejos [2.49] Francisco Canaro_Tiempos Viejos, Canta: Alberto Arenas  (Francisco Canaro//Manuel Romero )
El Taita [2.59] Fulvio Salamanca_Sus Grandes Exitos [INSTR], (Alfredo Euse-bio Gobbi//Silverio Manco)