The Night: Jazz
Every Tuesday night, Concertzender presents a full night of jazz. On this broadcast: releases by Macha Gharibian, The Bad Plus and Nostalgia 77, among others.
We start with the Charlie Haden Quartet West and their album In Angel City. Charlie Haden played double bass professionally for over 50 years and was not only a musician but also a bandleader, composer and teacher. During the late 1950s, he was part of the original formation of the Ornette Coleman Quartet. Coleman is seen as the "inventor" of Free Jazz. Due to his influence, the bass was given a prominent role in jazz. In 1986, he founded the Charlie Haden Quartet West, consisting of saxophonist Ernie Watts, pianist Alan Broadbent and Billy Higgins on drums.
Charlie Haden Quartet West – In Angel City (1986)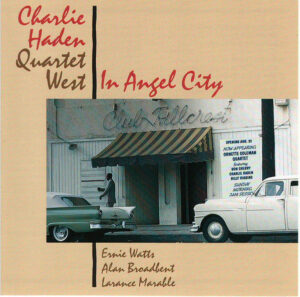 We continue with Nostaliga 77 & The Monster and their 2014 album Measures. Nostalgia 77 is the stage name of Ben Lamdin. He has been releasing music since 2002 and his talent has not gone unnoticed. In 2006, he won the Giles Peterson BBC Worldwide Award for Jazz Album of the Year.
Nostalgia 77 & The Monster – Measures (2014)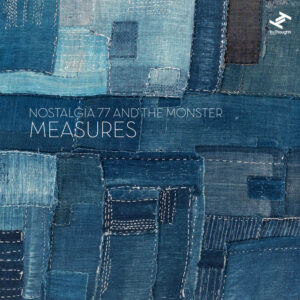 This is The Night: Jazz on the Concertzender where we continue with music by M.O.M. M.O.M. are the initials of Louis Moutin, Jowee Omicil and François Moutin. Louis Moutin and Omicil met on the set of Netflix series "The Eddy" which is about a Parisian jazz club.
Louis Moutin, Jowee Omicil & Francois Moutin – M.O.M (2021)
Next, we turn our attention to The Bad Plus. This Minneapolis-based band was founded in 2000 by bassist Reid Anderson and drummer David King. Along with guitarist Ben Monder and tenor saxophonist Chris Speed, they released their self-titled debut album after having played together only three times. It was so well received that record label Columbia offered the band a contract. Their debut on this label took place in 2003. The 2010 album Never Stop contains exclusively original work, composed by the band members themselves.
The Bad Plus – Never Stop (2010)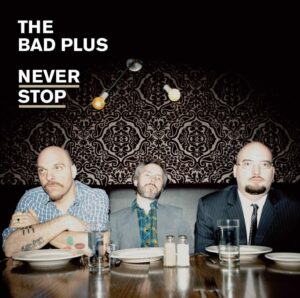 The Night: Jazz continues with music by Macha Gharibian. This pianist and singer with Armenian roots started playing classical piano at a very young age. In 2005, she exchanged Paris for New York where she discovered jazz. She proved to have a talent for improvisation and started composing. She mixes classical with jazz in her work. In 2016 she recorded the album Trans Extended with Theo Girard on double bass, Alexandra Grimal on tenor saxophone and soprano vocals, Matthias Mahler on trombone, Fabrice Moreau and Dre Pallemaerts on drums, David Potaux-Razel on guitar and Macha Gharibian on piano and vocals.
Macha Gharibian – Trans Extended (2016)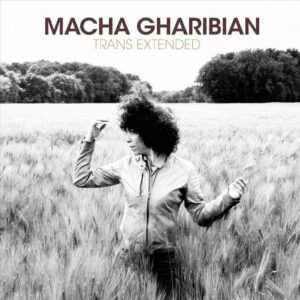 We continue our journey towards the morning with RP3 or the Rémi Panossian Trio, so more music from France. Since 2009, pianist Panossian has been part of this trio along with Maxime Delporte on bass and Frederic Petitprez on drums. In 2019 they released the album In Odd We Trust.
Rémi Panossian Trio – In Odd We Trust (2019)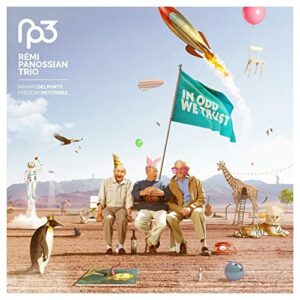 We will fill the remaining time of this edition of The Night: Jazz with Tommy Flanagan. He recorded an ode to Thad Jones in 1993 under the title Let's – play the music of Thad Jones. Flanagan was Ella Fitzgerald's regular pianist for many years. Between 1968 and 1978, the two worked together continuously. In his 45-year career, he recorded over 30 albums under his own name and performed as a session musician on over 200 records. At the time of his death in 2001, he was one of the most highly regarded jazz pianists of his generation.
Tommy Flanagan – Let's – play the music of Thad Jones (1993)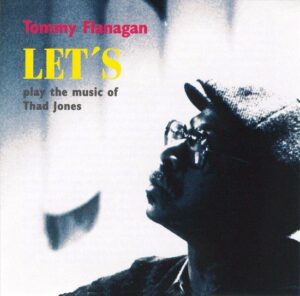 Produced by: