Disc-Cover!
Significant albums from the history of folk and roots music, selected by Marius Roeting.
In 1978, Anton Seoane and Rodrigo Romani collaborated on an album they called Milladoiro. They were joined by percussionist and gaita player Xosé V. Ferreirós. This turned out to be the first step towards a real ensemble, which was also named Milladoiro. A Galicia De Maeloc, the official debut album of the group Milladoiro, was released in 1980. The title reveals the origin of the majority of the music: Galicia, the north-western region of Spain, with Celtic roots.
Initially, the group limited itself to the adaptation of traditional melodies, especially an extensive choice of dances. Here and there a stray Irish tune slipped into the repertoire, but gradually the members started to compose more and more of their own music. The formation expanded from four to seven members. Since the musicians each played several instruments, this presented unprecedented possibilities with regard to arrangements. Songs could flow into each other, even during live performances.
In 1990, Milladoiro recorded its first suite CD, Galicia No Tempo; four longer tracks on which melodies succeeded each other in one piece of music. In 1995, they repeated this concept on one of their most original and appealing albums, Gallaecia Fvlget. That same year the group released its first live record, a double album with recordings made during concerts in Argentina. It may not be the magnum opus of the Galician formation, but it is probably their most accessible album. It also reflects the enthusiasm and infectiousness of the group's live performances.
A follow-up album wasn't released until four years later. This would be the last album on which band founder Rodrigo Romani was represented. With his characteristic harp accompaniment, he was a recognisable factor in the group. This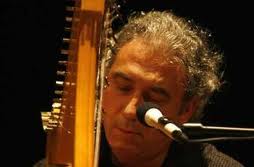 role was temporarily taken over by Roi Casal, son of Nando Casal, a member of the group who played the bagpipes and other wind instruments. The turnover of the musicians had begun and many changes followed, although the core of the formation still remains. In 2018, their most recent album Atlantico was released. Their energy isn't quite what is was, but but Millandoire still knows how to engage their audience.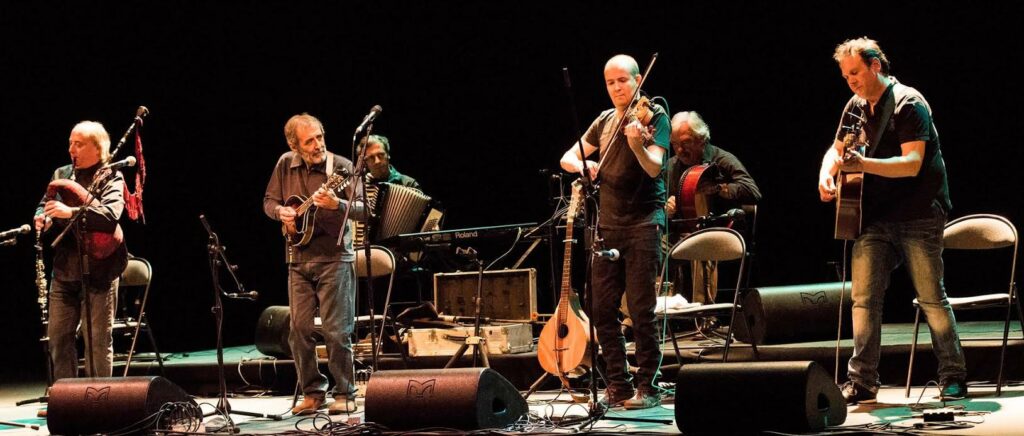 Milladoiro – As fadas de Estraño nome – Discmedi Blau DM115CD
1.      Polca Dos Campaneiros 4:22
2.      O Noso Tempo 11:06
3.      Foliada De Santirso – Xota Para Aida 5:30
4.      Gallaecia Fulget 10:25
5.      Danza E Contradanza De Darbo 4:11
6.      Aires De Pontevedra 3:12
7.      A Carrasqueira 3:12
8.      O Voo Da Pomba 3:58
9.      The Clumsy Lover 4:08
10.    Rompeu A Chiculateira – Muineira De Vilanova 6:27
All tracks: traditional, except for Track 1: adaptive repertoire Pallamallada Track 2, 3, 4: traditionall, Milladoiro Track 9: N. Dickie
Produced by: