Mariama
World music, compiled by Stan Rijven.
The Tour de France always ends in Paris. Yet we at Concertzender believe it is time for a 'Retour de France', since the Dutch TV and radio industry doesn't pay attention to French popular music more than once a year – always during the aforementioned Tour de France. And on that particular occasion, we're always presented with the same old ABC of french music: from Aznavour to Zaz. But there is another French musical alphabet available to us. Let's not forget the sounds from outre-mer, the former French colonies overseas; like the French Antilles, where the biguine flourished on Guadaloupe & Martinique. Moreover, Paris has always functioned as a second home for musicians from the francophone world. The French capital is a multi-ethnic melting pot where musicians, artists, writers and record labels can thrive.
Tonight, Paris is not only the finish line but also the starting point of another cycling race: the Retour de France!
Playlist:
Tiken Jah Fakoly- Africain a Paris – Côte d'Ivoire
CD: L'Africain (Barclay- 2007)
Les Jeunes De Beguen (1960) – Congo
CD: Ngoma, souvenir ya l'indépendance (Pamap- 1997)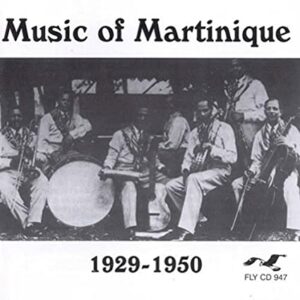 L'Orchestre Antillais- Mussieu dollar (1933)- Martinique
CD: Music of Martinique, 1929-1950 (Fly Records- 1985)
Les Loups Noir d'Haiti- Jet biguine (1972) – Haiti
CD: Tumbélé! Biguine, afro & latin sounds from the French Caribbean, 1963-74 (Soundway-2009)
Robert Mavounsy Quartet- Henri te vlé mayé (±1965) – Martinique
CD: Tumbélé! Biguine, afro & latin sounds from the French Caribbean, 1963-74 (Soundway-2009)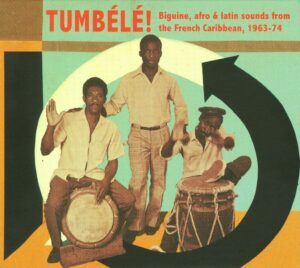 Les Leopards- D'Leau coco (1973)- Martinique
CD: Tumbélé! Biguine, afro & latin sounds from the French Caribbean, 1963-74 (Soundway-2009)
Eric Virgal- Stanislas (1971)- Guadaloupe
CD: Disque Debs International Vol.1- An island story: biguine, afro latin & musique antillaise 1960-1972 (Strut- 2018)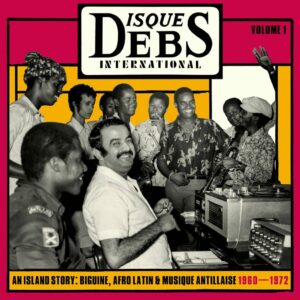 Le Ry-Co Jazz- Si i bon di i bon (1969)- Guadaloupe
CD: Disque Debs International Vol.1- An island story: biguine, afro latin & musique antillaise 1960-1972 (Strut- 2018)
Dexter Johnson- La Byciclette (mid jrn '60)- Senegal
CD: Serie Sangomar 2- feat. Dexter Johnson (Dakar Sound- 1999)
Tabou Combo- Courage- Haiti
LP: 8th Sacrament (Mini Records- 1974)
Les Shleu Shleu- L'Evangile- Haiti
LP: Shleu-Shleu (Not on Label- 1975)
Mayra Andrade-Comme s'il en pleuvait- Cabo Verde
CD: Navega (Coast Company- 2007)
Teofilo Chantre- Entre-temps – Cabo Verde
CD: Mestissage (LusAfrica- 2011)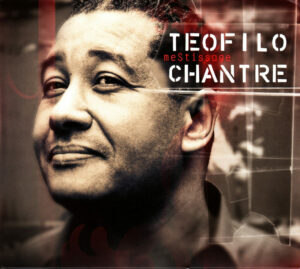 Magic System- Bouger bouger- Côte d'Ivoire
Single: Bouger bouger (Virgin- 2005)
Produced by: