The Night: Jazz
An all-night jazz programme featuring releases by Frederic Monino, John Handy and Miles Davis, among others.
We kick off with Shalosh and their 2019 album Onwards and Upwards. This trio from Israel has been around since 2013. The word 'Shalosh' is Hebrew for "three". They released their first album, The Bell Garden, in 2014, and followed it up with Rules of Oppression in 2016. Tonight we will listen to the band's third release: Onwards and Upwards from 2019.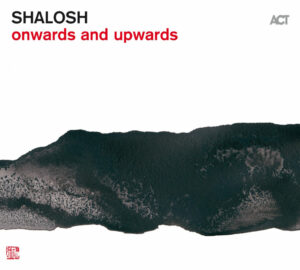 Shalosh – Onwards and Upwards (2019)
We continue with Frederich Monino and his 2002 album First Meeting. Monino, born in Sarcelles, France in 1965, has released only three albums under his own name so far. Tonight we will listen to the first album of those three. Bassisst Monino is joined here by Patrice Heral on drums, Frédéric Favarel on guitar, Thomas De Pourquery and Stefano Di Battista on soprano saxophone and Francesco Castellani on trombone.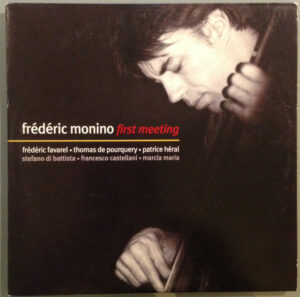 Frédéric Monino – First Meeting (2002)
John Handy became known for his collaborations with Charles Mingus in the 1950s. One of the highlights of his career was a recording from the Montery Jazz Festival in 1965. In 1976 and 1977, he released two albums with label Impulse: Hard Work and Carnival. Tonight we will hear both albums in their entirety. Featuring John Handy on alto saxophone, percussion and vocals, Sonny Burke on keyboards and piano, Larry Carlton and Mike Hoffman on guitar, Rudy Colemand, James Jamerson and Vincent Jefferson on bass, James Gadson and Harold Jones on drums and Eddie "Bongo" Brown on congas.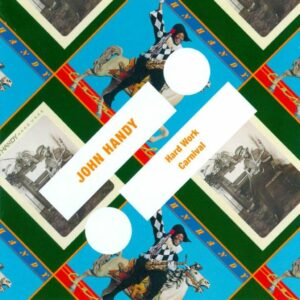 John Handy – Hard Work / Carnival (1976/77)
This is The Night: Jazz with Joe Albany in the spotlight. This American pianist performed with none other than Charlie Parker for a long time. In those days, he also worked with Lester Young and met Miles Davis, who was only 20 years old at the time. He had a difficult life outside of music, including a stubborn heroin addiction and a number of marriages that ended in failure. In the 1970s, he returned to jazz, appearing on more than ten albums. He died in 1988 at the age of 63. Tonight we will hear his final album: Portrait of An Artist. Featuring Joe Albany on piano, George Devivier on bass, Charlie Persip on drums and Al on Gafa guitar.
Joe Albany – Portrait Of An Artist (1982)
Miles Davis. The greatest trumpet player of all time doesn't need much of an introduction. At the 1955 Newport Jazz Festival, Davis played the song "Round Midnight" as part of a jam session, with the composers of the piece: Thelonious Monk, Gerry Mulligan and Percy Heath of the Modern Jazz Quartet. The reactions to Davis' solo performance were rapturous. George Avakian of Columbia Records was in the audience and immediately offered Miles a contract with this record label.
Round About Midnight is the first album Davis recorded with Columbia. It was released in the spring of 1957. Alongside Miles, you will hear John Coltrane on tenor saxophone, Red Garland on piano, Paul Chamers on double bass and Philly Joe Jones on drums.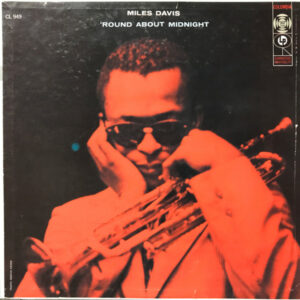 Miles Davis – 'Round About Midnight (1957)
We continue our journey towards the morning with more work by this trumpet player. More than twelve years after the release of 'Round About Midnight, Miles Davis was still recording music with Columbia. His legendary album Kind of Blue is but one example.
In 1969, it was time for something new: Davis' so-called "electric" period. The album In A Silent Way is undoubtedly an introduction to what would later become known as fusion jazz. It is an album that, interestingly, reminds us of a sonata we recognise from classical music.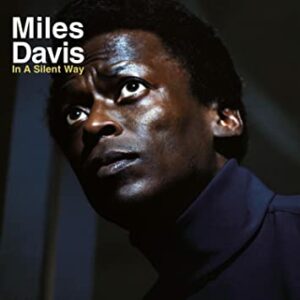 Miles Davis – In A Silent Way (1969)
We will spend the remaining part of this edition of The Night: Jazz with Charles Mingus. His album Live In Europe 1975 doesn't just include live music, but also an overview of his most famous works. A lovely compilation to end the night with.
Charles Mingus – Live In Europe 1975
Produced by: