The Night: Contemporary Music
Contemporary Music Night #102 – Cold Blue Music # 3.
The Hundred-and-second  two-weekly Contemporary Music Night on Concertzender with tonight the Third of an Ten episode series with all the published records of the American Cold Blue Music label, in chronological order from 2000 till now.
Featering: Michael Byron, Chas Smith, Peter Garland, Michael Jon Fink, Barney Childs,  Read Miller, Rick Cox, Daniel Lentz and Jim Fox.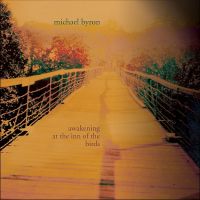 Michael Byron.
1. Continents of City and Love (1998). 16:36
2. Tidal (1982). 14:33
Joseph Kubera, Sarah Cahill: piano. Kathleen Supové: synthesizer. Flux Quartet: Tom Chiu, Jesse Mills: violin. Max Mandel: viola. Darrett Adkins: cello. Gregg August: double bass.
3. Evaporated Pleasure (2001). 18:25
Joseph Kubera, Sarah Cahill: piano.
4. Awakening at the Inn of the Birds (2001)
Flux Quartet: Tom Chiu, Jesse Mills: violin. Max Mandel: viola. Darrett Adkins: cello.
CD 2003 – Cold Blue Music CB012
|
  Chas Smith | An Hour Out Of Desert Center
Chas Smith.
5. An Hour Out of Desert Center. 8:47
6. Absence of Redemption. 13:31
7. Albuquerque 5402: A Curse of Beauty. 8:05
8. Albuquerque 5402: A '75 Scircura. 24:13
Chas Smith: steelguitar, percussion, installations.
CD 2003 – Cold Blue Music CB013
|
|
The Complete 10-Inch Series from Cold Blue
Peter Garland | Matachin Dances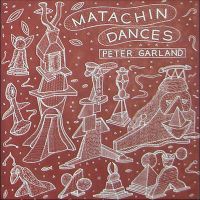 Peter Garland. Matachin Dances (1980-81).
9. Dance 1. 2:33
10. Dance 2. 2:29
11. Dance 3. 2:54
12. Dance 4 (The Dance of Death-to the memory of John Lennon). 5:00
13. Dance 5 (Corcovi-Night Birds). 2:31
14. Dance 6.
Ronald Erickson, John Tenney: violin. Peter Garland: rattle.
3CD 2003 – Cold Blue Music CB014 | 10" 1982 Cold Blue Records E6
|
  Michael Jon Fink | Vocalise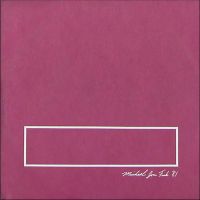 Michael Jon Fink.
15. Two Pieces for Piano Solo (1978). 4:11
16. Piano Solo (1979). 5:20
Duncan Goodridge: piano.
17. Vocalise (1979). 3:03
Erika Duke-Kirkpatrick: cello.
18. Veil for Two Pianos (1977). 13:07
Duncan Goodridge, Michael Jon Fink: piano.
3CD 2003 – Cold Blue Music CB014 | 10" 1982 Cold Blue Records E5
|
  Barney Chilss | Clay Music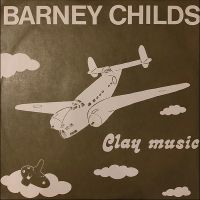 19. Barney Childs. Clay Music (1981). 18:53
Susan Rawcliffe, Lisette Rabinow, Georgia Alwan, Scott Wilkinson: whistles, flutes, ocarinas, pipe.
3CD 2003 – Cold Blue Music CB014 | 10" 1981 Cold Blue Records E1
|
|
|
|
  Read Miller | Mile Zero Hotel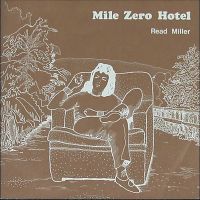 Read Miller.
20. Mile Zero Hotel (1981). 13:31
Read Miller, Janyce Collins: voices.
21. The Blueprint of a Promise (1981). 12:19
Read Miller, Janyce Collins, Rick Cox: voices.
3CD 2003 – Cold Blue Music CB014 | 10" 1981 Cold Blue Records E2
|
|
  Chas Smith | Santa Fe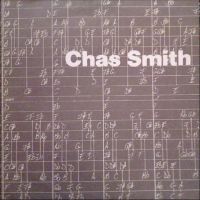 Chas Smith.
22. After (1982). 3:08
23. Santa Fe (1982). 2:30
24. October '68 (1982). 4:49
25. Scircura (1982). 12:31
Chas Smith: pedal steelguitar, dobro.
3CD 2003 – Cold Blue Music CB014 | 10" 1982 Cold Blue Records E7
|
|
  Rick Cox | These Things Stop Breathing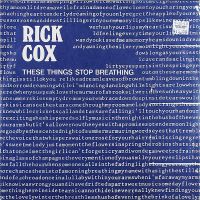 Rick Cox.
26. These things stop breathing (1981). 11:18
27. Taken from real life (1981). 10:08
Rick Cox: prepared guitar, voice. Marty Walker: clarinet.
3CD 2003 – Cold Blue Music CB014 | 10" 1981 Cold Blue Records E3
|
|
|
  Daniel Lentz | After Images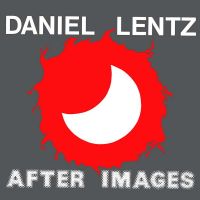 Daniel Lentz.
28. Slow motion mirror (1977). 4:23
29. Midnight white (1977). 3:04
30. Solar Cadence (1977). 4:41
Joanne Christensen, Arlene Flynn Dunlap, Richard Dunlap, Garry Eister: voice, keyboards. Daniel Lentz: Electronics.
31. Dancing on the Sun (1980). 12:08
Arlene Flynn Dunlap: voice, piano. Daniel Lentz: electronics.
3CD 2003 – Cold Blue Music CB014 | 10" 1981 Cold Blue Records E4
|
  Jim Fox | The City Wind Swept Away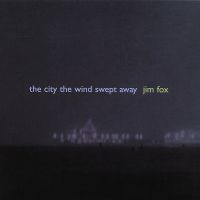 32. Jim Fox. The City Wind Swept Away (2003) 16:02
Alex Iles, Jeannie Little: trombone. Bob Sanders, David Stetson: bass trombone. Bryan Pezzone: piano. Peter kent, Robin Lorentz: violin. Maria Newman: viola. Erika Duke-Kirkpatrick: cello.
CD 2004– Cold Blue Music CB015
|
All further information can be found on
www. coldbluemusic.com
---
Produced by: