Concertzender Now
Concertzender Outlook on this week's musical headlines.
This first broadcast after the summer break starts off well with live music in the studio by duo Benno Berlin and Sjoerd Brouwer.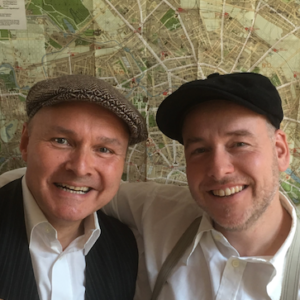 Benno Berlin (vocals) and Sjoerd Brouwer (piano) perform three songs from their show 'Vom Ku'damm bis zum Leidseplein'. They take the listener back to the exciting times of the 20s and 30s in Berlin and Amsterdam. Benno and Sjoerd sing two pieces by the great Dutch cabaret artist Louis Davids, and they perform a work by renowned Berlin composer Friedrich Hollaender, who also wrote for Marlene Dietrich. Benno and Sjoerd perform his 'Mein Gorilla het ne Villa im Zoo'.
Today's host: Stef Lokin.
Produced by: