The Night: World Music
Folk Music – 3. Music from Asia, Africa, North and South America, Europe and the Caribbean Islands.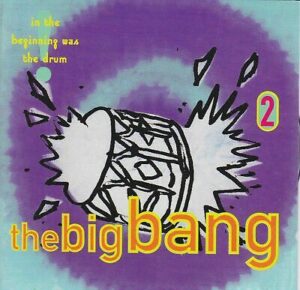 1- The big bang: in the beginning was the drum; volume – 2.
The label 'Ellipsis Arts' released the album in 1995 with the participation of drummers and percussionists from Japan, different regions of Africa, India, South America, China… Well-known names are represented – Nigeria's Olatunji, drum guru Mickey Hart – but the real joy in a collection like this is discovering music you might never have achieved otherwise. The album emphasizes that the drum beat is as universal as it is diverse by presenting more than two hundred (often well-known) drum artists in three volumes. The proceeds of the album admirably benefited the beleaguered rainforest (Rainforest Alliance).
CD. The big bang: in the beginning was the drum; volume – 2.
LABEL: Ellipsis Arts (1005), code: CD3401.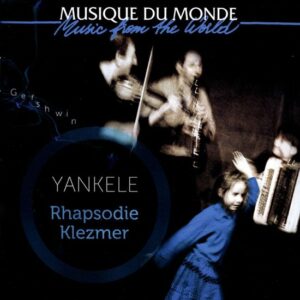 2- Rhapsodie klezmer by Yankele.
Five musicians together form the French Klezmer group Yankele: a guitarist, a double bassist, an accordionist, a violinist and a clarinetist. The last two also sing for a while. With Rhapsodie Klezmer they are working on their third album. The title refers to the famous Rhapsody in Blue by George Gershwin. With the opening track Freilach in blue by clarinetist Yannick Thépault you immediately get to hear the timbre and atmosphere of the entire album. It is clearly a tribute to the American composer of Russian Jewish descent, Jacob Gershowitz, who took the stage name George Gershwin.
CD. Rhapsodie klezmer – Yankele.
LABEL: Buda Musique (2014), code: 3750256. VIDEO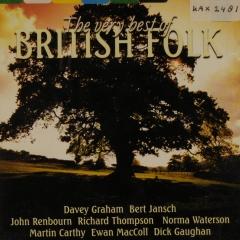 3- The very best of British folk.
British Folk Music survived Punk, Disco and New Wave and the tradition continues today. On this album you can discover the journey British Folk has taken from the revival of the 1950's through the heyday of Folk clubs to the modern renaissance. Nineteen songs, including songs from Fairport Convention, Bert Jansch, Norma Waterson, Dick Gaughan, Ewan MacColl and many others.
CD. The very best of British folk.
LABEL: Nectar (1997), code: NTMCD 544.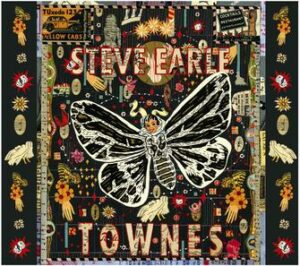 4-Townes by Steve Earle.
In 2009 Steve Earle released the album Townes, which is entirely dedicated to the work of legendary troubadour and country singer Townes van Zandt, who died prematurely in 1997. He does this with a very personal choice from Van Zandt's extensive repertoire. No one could have done this better than Steve Earle, as Townes van Zandt was and is his role model and was even his friend and mentor when young Steve started making music himself in the early 1970s. Steve Earle is completely clear: Townes van Zandt was his great example and the success of the album is only overshadowed by the fact that Van Zandt can no longer experience how he is valued today.
CD. Townes – Steve Earle.
LABEL: New West Records (2009), code: NW6164. VIDEO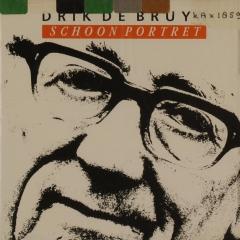 5- Schoon portret by Drik de Bruyn.
Drik de Bruijn (1908, Rijsbergen) was a cattle dealer. He was also a celebrated singer who, before the Second World War, traveled on foot or by bicycle to fairs, weddings and parties. Drik de Bruijn made the lyrics and melodies of most of his songs himself. He sang in Resbaargs, an Antwerp-Kempic dialect. His lyrics, which were often humorous as well, showed a social commitment. He also played the diatonic accordion. One of his most famous songs is Tietekot. At the age of 85 he released his first CD. He is then accompanied by Kees Schoone (accordion), Wim Dictus (guitar), his son Jan de Bruijn (bass guitar) and Pieter van Bogaert (percussion). These musicians also accompanied him on previous performances. Drik de Bruijn passed away in 2001.
CD. Schoon portret – Drik de Bruyn.
LABEL: St Volksmuziek Nederland (1995), code: SVNCD 001. VIDEO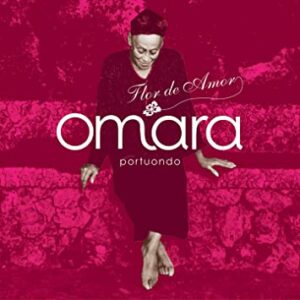 6- Flor de amor by Omara Portuondo.
As a young girl, Omara Portuondo danced at the legendary Tropicana club in Havana, Cuba. No one had heard of Fidel Castro. The American influence was great and Omara became addicted to the vocals of Ella Fitzgerald and Sarah Vaughan. On her album Flor De Amor she returns to the romantic time of the so-called filin, a mix of Afro-Cuban, Latin and vocal jazz. Omara still has that connection to the golden age of Cuban song. Nick Gold and Jerry Boys provide the familiar warm sound in classics such as Tabu, Flor De Amor and Juramento. There is something special hidden in every song. Sometimes in a piano tune, then again in a beautiful violin arrangement or a small reference to the tango in a subtle touch of bandoneon. When you make your best albums around the age of 75, you earn a ten with a stylus. Flor De Amor is the crown on her career.
CD. Flor de amor – Omara Portuondo.
LABEL: World Circuit (2004), code: WCD 068. VIDEO
Thanks to:


Produced by:

Cobie Ivens