The Night: World Music
Music from the Caribbean by: Fra Fra Big Band | Haïti Direct | Compay Segundo | Calypso : Costa Rica | Ernest Léardée.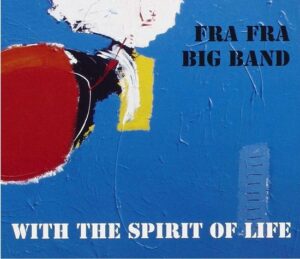 1- Fra Fra Big Band.
Fra Fra Sound has been around for over thirty years. The group of originally seven musicians multiplied into a big band at its tenth anniversary. The album With The Spirit Of Life has a richly orchestrated overall sound of music from the Caribbean, North and South America, West Africa and Europe. They play compositions by Duke Ellington as well as Vincent Nehar, Michael Simon and Efraim Trujillo's own work.
CD. With the spirit of life – Fra Fra Big Band.
LABEL: Pramisi (2013), code: PRA CD 1309. VIDEO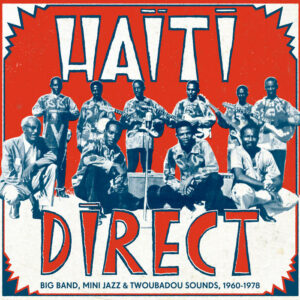 2- Haïti Direct.
Hugo Mendez presents the first-ever retrospective of the golden era of Haitian music, from the big band sound of Compas Direct in the mid-1950s to the inspired mini-jazz scene of the 1960s and 1970s. The album covers influential band leaders and the wave of smaller bands that followed in their wake, many of which built loyal audiences from their neighborhood. The tracks also include the more folk-based and acoustic twoubadou style popularized by many Haitian artists. CD. Haiti Direct – Big Band, Mini Jazz & Twoubadou Sounds, 1960​-​1978. LABEL: Strut Records (2014), code: 093CD. VIDEO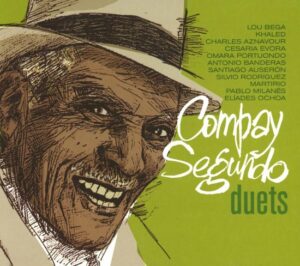 3- Compay Segundo.
Thanks to the Buena Vista Social Club project, the song "Chan chan" by Compay Segundo got attention again. But the Cuban with the dark voice and unquenchable zest for life didn't stay with the Club for long: he preferred to make his own CDs. Duets pairs Segundo with the voices of Khaled, Lou Bega, Charles Aznavour, Antonio Banderas and a couple of Buena Vista colleagues.
CD. Duets van Compay Segundo.
LABEL: Gasa (2002), code: 0927-432282. VIDEO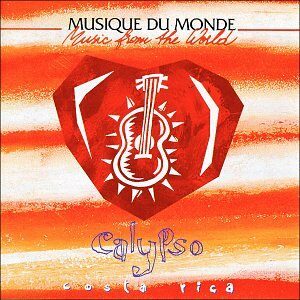 4- Calypso: Costa Rica.
A compilation of 10 Calypso bands, including: New Revalation | Tin Tan | Cahuita Calypso | Emilio Alvares & Charro de Limon. In Costa Rica, calypso and other Afro-Caribbean rhythms are most prevalent in the province of Limón, where most Jamaican immigrants first came in the nineteenth century. Although these artists have a "frozen in time" sound, the music is great nonetheless. In solo formations and small ensembles of percussion, guitars and voices, this generation of artists displays a good dose of enthusiasm.
CD. Calypso: Costa Rica. LABEL: Buda Musique (1996), code: 926462. VIDEO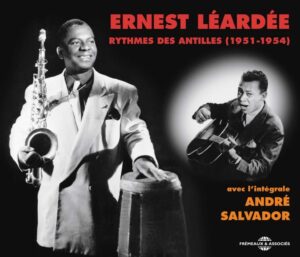 5- Ernest Léardée.
In the early 1950s, Ernest Léardée and his West Indies orchestra played a major role in the popularization of tropical music in France. He allows us to discover singer André Salvador, Henri Salvador's older brother, in unreleased and extremely rare recordings by Jean-Pierre Meunier & Patrick Frémeaux.
CD. Rythmes des Antilles 1951-1954, Ernest Léardée, André Salvador. LABEL: Fremeaux & Associes (2007), code: FA 5177.
Thanks to:


Produced by:

Cobie Ivens