The Night: Contemporary Music
Contemporary Music Night #131 – 50 Years Kronos Quartet #19.
The two-weekly Contemporary Music Night on Concertzender with tonight the Nineteenth of an Twenty episode series music of the American Kronos Quartet who celebrate their 50th birthday this year. We play all the records we know of plus some exclusive Dutch radio recordings and a lot of rare collaborations. Tonight Kronos Quartet most of the time is David Harrington and John Sherba: violin, Hank Dutt: viola and Sunny Yang: cello.
  Masha & Marjan Vahdat | Placeless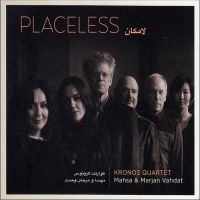 1. Mahsa Vahdat / Sahba Aminikia. Placeless. 3:14
2. Mahsa Vahdat / Sahba Aminikia. My Ruthless Companion. 3:19
3. Mahsa Vahdat / Jacob Garchik. My Tresses in the Wind. 3:33
4. Mahsa Vahdat / Atabak Elyasi. I Was Dead. 3:14
5. Mahsa Vahdat / Atabak Elyasi. Endless Embrace. 3:48
6. Mahsa Vahdat / Sahba Aminikia. Fate Astray. 3:00
7. Mahsa Vahdat / Sahba Aminikia. The Sun Rises. 5:44
8. Mahsa Vahdat / Sahba Aminikia. Vanishing Lines. 5:29
9. Mahsa Vahdat / Atabak Elyasi. The Might of Love. 3:08
10. Mahsa Vahdat / Aftab Darvishi. Far Away Glance. 3:15
11. Mahsa Vahdat / Atabak Elyasi. Leyli's Nightingales. 3:39
12. Mahsa Vahdat / Atabak Elyasi. The Color of Moonlight. 4:23
13. Mahsa Vahdat / Sahba Aminikia. Lover Go Mad. 3:26
14. Mahsa Vahdat / Sahba Aminikia. Eternal Meadow. 3:21
Mahsa & Marjan Vahdat: voice. Kronos Quartet.
CD 2019 – Kirkelig Kulturverksted ‎– FXCD 457
|
  Fifty for the Future 21-25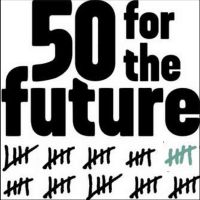 15. Islam Chipsy. Zaghlala (2017). 4:23
16. Aftab Darvishi. Daugthers of Soul (2017). 5:55
17. Philip Glass. Quartet Satz (2017). 6:59
18. Onute Narbutaite. Just strings and a light wind above them (2017). 10:45
19. Yevgenly Sharlat. Pencil Sketch (207). 12:33
Kronos Quartet.
Download 2019 – Kronos Quartet MP3 Rip
|
  Collaborations | múm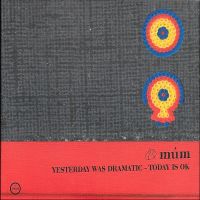 20. Gunnar Örn Tynes / Örvar Þóreyjarson Smárason / Gyða Valtýsdóttir  / Kristín Anna Valtýsdóttir. Smell Memory. 9:34
Kronos Quartet.
2CD 2019 – Morr Music – morr 058 re
|
|
|
|
|
  Fifty for the Future 26-30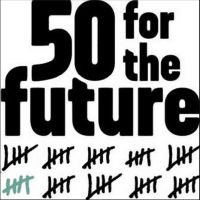 21. Guillermo Galindo. Remote Control (2016). 6:28
22. Zakir Husain. Pallavi (2017). 14:57
23. Jlin Patton. Little Black Book (2018). 4:39
24. Lu Yun. Temples In Taiwan (2018) I-II. 8:18
25. Mario Galeano Toro. Tolo Midi (2018). 5:01
Kronos Quartet.
Download 2019 – Kronos Quartet MP3 Rip
|
|
|
  Long Time Passing: Kronos & Friends Celebrate Pete Seeger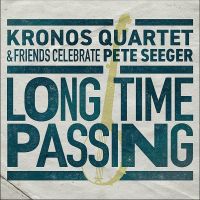 26. Pete Seeger / Jacob Garchik. Which Side Are You on. 2:21:22
Lee Knight: voice. Kronos Quartet.
27. Pete Seeger / Jacob Garchik. The President Sang Amazing Grace. 3:58
Meklit Hadero: voice. Kronos Quartet.
28. Pete Seeger. Raghupati Raghav Raja Ram. 3:40
Kronos Quartet.
29. Pete Seeger / Joan Soler I Amigó. Jarama Valley (Live in Barcelona). 3:19
Maria Arnal: voice. Kronos Quartet.
30. Pete Seeger / Jacob Garchik. Garbage. 3:09
Lee Knight: voice. Kronos Quartet.
31. Pete Seeger. Storyteller. 16:29
Pete Seeger: voice on tape. Kronos Quartet.
32. Pete Seeger / Jacob Garchik. Mbube (Wimoweh). 2:43
Aoife O'Donovan, Brian Carpenter, Sam Amidon, Lee Knight: voice. Kronos Quartet.
33. Pete Seeger / Jacob Garchik. If I Had a Hammer. 2:07
Kronos Quartet.
34. Pete Seeger / Jacob Garchik. Where Have All the Flowers Gone. 4:05
Aoife O'Donovan, Brian Carpenter, Sam Amidon, Lee Knight: voice. Kronos Quartet.
35. Pete Seeger / Lee Knight. Step by Step. 3:02
Lee Knight: voice. Kronos Quartet.
Pete Seeger / Jacob Garchik / Maria Arnal. Anda Jaleo (Live In Barcelona). 2:38
Maria Arnal: voice. Kronos Quartet.
37. Pete Seeger / Jacob Garchik. Kisses Sweeter Than Wine. 3:12
Aoife O'Donovan: voice. Kronos Quartet.
38. Pete Seeger / Jacob Garchik. Turn, Turn, Turn. 3:58
39. Pete Seeger / Jacob Garchik. We Shall Overcome. 5:08
Aoife O'Donovan, Brian Carpenter, Sam Amidon, Lee Knight: voice. Kronos Quartet.
CD 2020 – Smithsonian Folkways Recordings ‎– SFW 40240
|
  Collaborations | Ibrahim Maalouf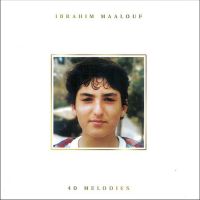 39. Ibrahim Maalouf. Les Quais (from 40 melodies). 3:06
Ibrahim Maalouf: trumpet. François Delporte: guitar. Kronos Quartet.
CD 2020 – Mister Ibe – IBM31
|
|
|
|
|
Fifty for the Future 31-35
40. Zakir Husain. Pallavi (2017). 14:57
41. Hawa Kassé Mady Diabaté. Tegere Tulon (2019) I.-IV. 12:32
Kronos Quartet.
42. BONUSTRACK: Hawa Kassé Mady Diabaté. Tegere Tulon I.-IV. (vocal demo). 12:06
Hawa Kassé Mady Diabaté and band.
43. Susie Ibarra. Pulsation (2019). 7:23
44. Vladimir Martynov. Andante Amoroso (2019). 7:54
45 Henry Threadgill. Sixfivetwo (2019). 12:08
Kronos Quartet.
Download 2019 – Kronos Quartet MP3 Rip
|
  Circular Lines
46. Stephan Thelen. Circular Lines (2017). 10:09
Kronos Quartet.
CD 2020 – RareNoise Records ‎– RNR124
|
|
|
|
|
|
|
  Collaborations | Maria Arnal i Marcel Bagés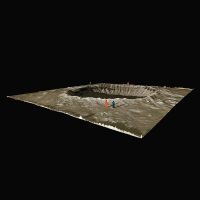 47. David Soler / Marcel Bagés / Maria Arnal. Jaque. 3:53
Maria Arnal: vocals. David Soler, Marcel Bagés: guitar, synthesizer, electronics. Kronos Quartet.
CD/LP 2021 – Fina Estampa – FE013 LP
|
|
|
All further information can be found on
www. kronosquartet.org
Produced by: