The Night: World Music
This episode focuses on the Lusophone, a collection of Portuguese-language African music styles. The term Lusophone is derived from Lusitania, a Roman province in the area where Portugal is now located. Lusophone refers to the former Portuguese colonies in Africa. This concerns the countries Angola, Guinea-Bissau, Equatorial Guinea, Mozambique and the islands of São Tomé, Principe and Cape Verde.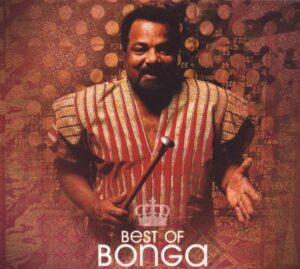 Bonga.
If one singer can be identified with the African country Angola, it is Bonga. Yet the singer did not live in his native country for a large part of his life. At the age of 23 he left for Portugal to focus on his sports career. He also sang, but the critical lyrics on his debut album forced Bonga to leave dictator Salazar's Portugal. He lived in Rotterdam for a number of years. After the fall of Salazar and the independence of Angola, the singer lived alternately in Lisbon, Luanda and Paris. His unique style mixes local Angolan styles such as kizomba and semba with influences from West Africa, Brazil and Portugal. CD. The Best of Bonga. LABEL: Lusafrica (2009), code: 562352. Video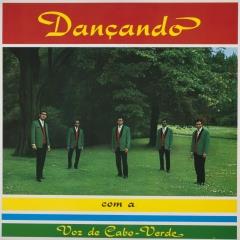 Voz De Cabo Verde.
The group Voz De Cabo Verde, founded in Rotterdam, was the pioneer in the international distribution of Cape Verdean music. The group only existed for a short time, from 1966 to 1970, but the individual members also contributed a lot to music solo. Voz de Cabo Verde first consisted of five musicians. Later a singer and pianist-organist were added. The group performed for four years in the popular Rotterdam ballroom club La Bonanza. Voz De Cabo Verde regularly traveled to the Benelux, France, Portugal, the United States, Cape Verde and other Portuguese-speaking African countries. CD. Dançando – Voz De Cabo Verde. LABEL: Morabeza Records (1967), code: 113007Y. Video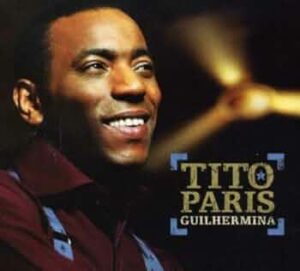 Tito Paris.
He is one of the best musicians of Cape Verdean music. The singer, guitarist and lyricist, who comes from a musical family, emigrated to Lisbon at the age of nineteen. Tito Paris played bass guitar in the band Voz de Cabo Verde for four years and was a sought-after accompanist in Cape Verdean and Portuguese circles. Tito Paris has developed a refined sensual style. This album contains several titles imbued with melancholic, nostalgic festive songs that invite hip-swaying dance. CD. Graça de tchega – Tito Paris. LABEL: Melodie (1996), code: 08785 2. Video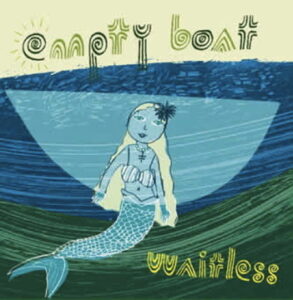 Empty Boat.
The group was formed by composer Dean Broderick and a group of musicians as part of a unique project called 'Poop' to raise awareness of water and sanitation issues in Africa. The songs in Portuguese and English are inspired by the element water. In 2004, Empty Boat visited Mozambique and toured with Massukos, Mozambique's number one band, on a wash your hands for good health tour.
CD. Waitless – Empty Boat.
LABEL: Poo (2009), code: PPLCD002.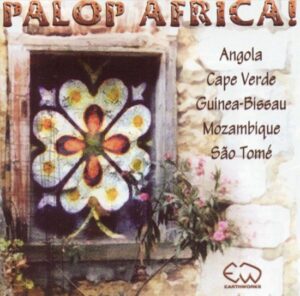 Palop Africa!
PALOP is an acronym for African countries whose official language is Portuguese. This compilation gives an idea of what the African music mix sounds like in the evening. There is music here from Guinea-Bissau, Angola, Cape Verde, Mozambique and Sao Tome. With the release of PALOP, the Stern's Earthworks label has put together another quality compilation. The world of African music from the former Portuguese colonies is rhythmically rich and deserves more depth. CD. Palop Africa! – various artists. LABEL: Sterns Music (2001), code: STEW 46 CD. Video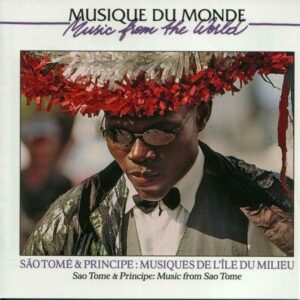 Musiques de l'île du milieu.
The archipelago of Sao Tomé and Principe, located off the coast of Gabon, was discovered by Portuguese navigators more than five centuries ago and has been independent for thirty years. The colonization and the influx of population groups (Portuguese, slaves from Africa, Dutch, French, etc.) made it the scene of several cultural crossroads. The different music styles borrow sounds that are sometimes African, sometimes Brazilian or European. Voices, bows, drums, flutes, rattles and scrapers are the vehicles of this amazing music of rich and contrasting cultures. CD. São Tomé & Principe : Musiques de l'île du milieu. LABEL: Buda Musique (2003), code: 3016896. Video
Thanks to:


Produced by:

Cobie Ivens