Acoustic Roots
In this episode, Ton Maas welcomes occasional duo Neco Novellas and Ernst Reijseger in Acoustic Roots.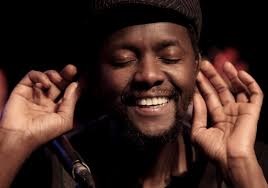 Singer-songwriter Neco Novellas, started his musical education in Mozambique at a young age. He then travelled to Portugal and Rotterdam where he studied classical guitar and vocals. He is a gifted guitarist and a true voice artist who has developed a unique style. In his music the influences from Africa, Portugal, Brazil and jazz come together. A true melting pot of influences, in which warmth and a sense of swing always resonates.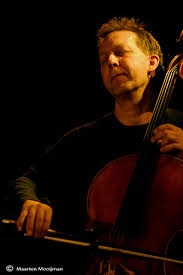 Ernst Reijseger (Naarden, 13 November, 1954) was already considered a talented cellist at a young age. As a teenager he was taught by baroque specialist Anner Bijlsma and went to the conservatory in Amsterdam. He left prematurely to immerse himself in the world of improvised music. He developed an extremely physical style of cello playing with a broad vocabulary of unorthodox techniques. He uses pizzicato, plucking the strings like a jazz bassist or plucking in the guitar position, more than other cellists. He uses the soundbox as a percussion instrument, drawing inspiration from non-Western music. He is constantly experimenting with sound imitation and interaction with the audience as important starting points. Reijseger has an eclectic taste and therefore works as a creative partner with poets, dancers, actors, painters, photographers and filmmakers.
Neco Novellas & Ernst Reijseger will we present at the third edition of Old Roots, New Roots on:
Friday 21 February at 20:30 uur in Lantarenvenster in Rotterdam and on
Saturday 22 February at 20:30 uur in the Amstelkerk in Amsterdam.
For further information about these and other 'Old Roots New Routes' concerts, visit the  Dutch Delta Sounds website
Produced by: