An Early Evening Stroll
The road to the lesser known.
In today's episode of 'The Stroll', we'll listen to not often listened to chamber music by  Camille Saint-Saëns. His Beethoven-esque Violin Sonata No. 1, with its breathtakingingly fast finale, and his equally virtuose Piano Trio No. 1, were both written while he was on holiday in the Pyrenees. In them he uses a tastefull imitation of the hurdy-gurdy (pictured) that is commonly used in the area's folk music.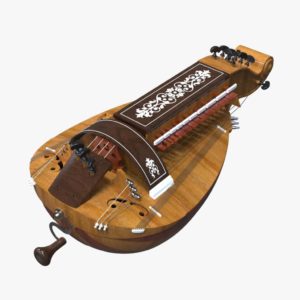 Camille Saint-Saëns:  1e Violin Sonata No. 1 in D minor, opus 75
Maria Milstein, violin
Nathalia Milstein, piano
——————————————————————–
Camille Saint-Saëns: Piano trio No. 1 in F major, opus 18
Van Baerle Trio: Maria Milstein, violin, Gideon den Herder, cello, Hannes Minnaar, piano
Produced by: