An Early Evening Stroll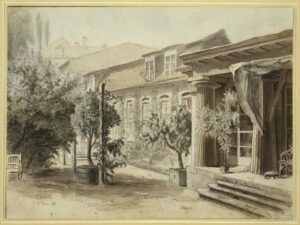 In 'An Early Evening Stroll', we delve further into the unsuspected rich reservoir of Mendelssohn's youthful works.
At 12, he was already conducting an ensemble hired by his father with a string symphony of his own. And two years later, he composed a concerto for two pianos for his sister Fanny and himself. And on holiday in Bad Doberan on the Baltic Sea, he created a catchy piece for the local brass band.
Felix Mendelssohn: String Symphony No. 2 in D gr.(1821)
Europa Galante
Fabio Biondi
Felix Mendelssohn: Concert in E gr. for two pianos and orchestra
John Ogdon and Brenda Lucas, piano
Academy of St. Martin-in-the-Fields
Neville Marriner
Felix Mendelssohn: Ouvertüre für Harmoniemusik opus 24
London Symphony Orchestra
Claudio Abbado
Felix Mendelssohn: Excerpt from Piano Sonata in E gr op. 6
Murray Perahia, piano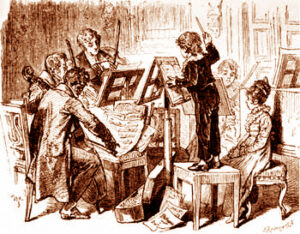 Produced by: