Classical Matters
A programme compiled by Peter Nijland, commissioned by the free bimonthly magazine Klassieke Zaken (Classical Matters).
Two new album releases: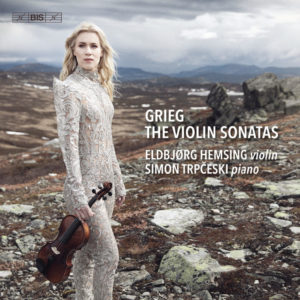 1. Edvard Grieg. Violin Sonata.
Sonata no. 2 in G, opus 13.
Eldbjörg Hemsing, violin. Simon Trpceski, piano.
From the label BIS 2456 SACD.
2. Sven-Erkki Tüür. Works for orchestra.
Symphony no. 9 'Mythos'.
Estonian Festival Orchestra led by Paavo Järvi.
From the label ALPHA 595.
Produced by: