Classical Matters
A programme compiled by Peter Nijland, commissioned by the free bimonthly magazine Klassieke Zaken (Classical Matters).
Two new album releases:
1. Bassoon player Bram van Sambeek performs bassoon concertos from Mozart, Weber and Du Puy.
Édouard Du Puy (ca. 1770-1822). Bassoon Concerto in C.
Bas van Sambeek, bassoon. Swedish Chamber Orchestra led by Alexei Ogrintchouk.
[BIS 2467 SACD]
2. The album 'Pas de Deux': duets for violin and cello with Daniel Rowland, violin & Maja Bogdanonic, cello. Works from Sibelius, Penderecki, Vasks, Ravel, Debussy et al.
Maurice Ravel. Sonata for violin and cello 'A la mémoire de Claude Debussy'.
Daniel Rowland, violin & Maja Bogdanonic, cello.
[Challenge Classics CC72833]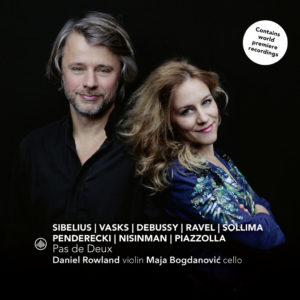 Produced by: