Concertzender Live
Live concert by Arifa recorded at Rasa in Utrecht on 15 December 2012.
After their well-received debut 'Beyond Babylon', Arifa's second album 'Anatolian Alchemy' was released in late 2012. On this occasion, the Amsterdam quartet is making a great tour throughout the Netherlands and abroad. From Paris to Deventer to Havana, Amsterdam and Strasbourg.
Here is a link to the tour dates.
During this concert they also play a number of songs from Anatolian Alchemy.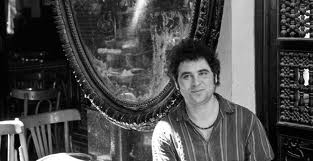 Mactub (Alex Simu)
Kids Play (Mehmet Polat)
Dahab (Alex Simu)
Red Ink (Alex Simu)
Dacian Tale (Alex Simu)
Fingerprint (Alex Simu
Bergamot Flower (Alex Simu)
Nushi (Mehmet Polat)
La Lune (Alex Simu)
Producer: