Concertzender Now
The Concertzender's musical week activity programme. With CD of the Week, the concert diary, interviews with guests and focus on upcoming exhibitions.
With the CD of the week.
Host today: Gerard Meulenberg.
NB Order and playlist are conditional.

1. CD of the week
Camille Saint-Saens. Cello concertos nos. 1 & 2 / Le carnaval des animaux / Wedding Cake / Africa.
Truls Mørk, cello. Louis Lortie & Helene Mercier, piano.
Bergen Philharmonic conducted by Neeme. Järvi.
[Chandos  CHSA5162]
Music: Cello concerto no. 1: part 3.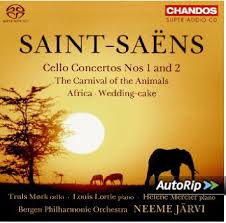 3. Interview
With Carel Kraayenhof about de Goede Rede Concerten in Almere. Friday 05 February from 20:30 – 22:30 CET at de Goede Rede Kerk in Almere.
Music: Carel Kraayenhof.
3. Early music
Recorder player Ita Hijmans talks about her project Filling the Gap, with concerts on 7 February at the  Dordrechts Museum, Dordrecht and 21 February Waalse Kerk, Amsterdam.

4. Concert agenda
Concertgebouw, Amsterdam. Martin Helmchen, piano. Veronika Eberle, violin. Antoine Tamestit, viola. Marie-Elisabeth Hecker, cello, will play on Friday 12 February from 20:15- 22:30 CET at the Kleine Zaal of the Concertgebouw in Amsterdam  The following works: Wolfgang Amadeus Mozart. Piano quartet in G minor, KV 478. Antonin Dvořák. Piano quartet no. 2 in E flat major, opus 87. Johannes Brahms. Piano quartet no. 1 in G minor, opus 25.
Music: Johannes Brahms. From Piano quartet no. 1 part 4: Rondo alla zingarese: Presto.
5. Classical Music
a. Thursday 4 February Tivoli Vredenburg presents in Utrecht: Meesterwerk in Concert.
Conductor Jules van Hessen reveals, with live assistance of Het Gelders Orkest, the secrets of Beethoven's famous fifth symphony.
Music: Ludwig van Beethoven. Symphony no. 5 parts 3 & 4.
b. The Rastrelli Cello Kwartet will play at the Nieuwe Kerk The Hague on Sunday 7 February 16:00 CET.
Music: Giacomo Puccini, an aria from Tosca: E lucevan le stelle.
6. The Musea
Gemeente Museum, The Hague.
Karel Appel a retrospective, seen until 16 May.
Music: Karel Appel. Poeme Barbare.
Realisation: Karel Appel.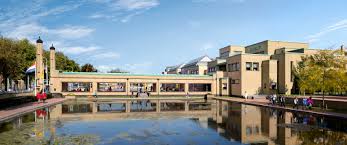 7. New music
a. Pianist Arthur Jussen is going on tour this month, without his brother Lucas, but with the Dutch National Student Orchestra conducted by Bas Wiegers. As well as Debussy, Ravel and Bartók they will play Screen Memories, a new work by Canadian Trevor Grahl. This concert has its public rehearsal on Saturday 6 February in Someren and can be seen on Sunday in Leeuwarden, Monday in Enschede, Tuesday in Utrecht, Wednesday in Groningen and the week after in other cities. For more information go to the site of the orchestra.
b. Thursday 4 February the ASKO/Schönbergensemble will play at the Muziekgebouw aan 't Ij. The ensemble will play the fourth symphony in an arrangement for chamber orchestra.
c. Thursday the Calefax woodwind quintet will play a various programme including Mozart, Franck and Janáček and works by Daan Manneke. Sunday the microtonal Fokker organ will sound, with works from the late renaissance and early baroque, but also a new work by Caspar Johannes Walter.
d. Also at the Muziekgebouw, but than in Eindhoven, you can listen to a concert of soprano Rianne Wilbers and the Projectorkest. They will perform various contemporary works. As well as  Górecki's third symphony there is music by Bischops, Lang and Soeter, whose Ubi sunt will have its worldpremiere here. 
Music: Henk Badings, Reeks van kleine klankstukken.

8. ..hoor es…
Column by Robbert Jan de Neeve.
Music: Frederic Chopin two pieces from the Mazurka's, opus 24, performed by Foe Tsong on an Erard grand piano from 1849.

9. Concertzender live
Today you will hear one of the oldest Concertzender recordings, this time from 1985. On 3 February pianiste Arielle Vernède and flutist Mia Dreese played at the concert hall at the Ijsbreker in Amsterdam.
Music: Philippe Gaubert. Fantasie pour flûte et piano.
10. Jazz
Monday 8 February from 20:15- 22:20 CET at the Grote Zaal of the Concertgebouw in Amsterdam: Jazz at Lincoln Center Orchestra with Wynton Marsalis, trumpet: The George Gershwin Songbook.
Music: Dave Brubeck. Take Five.



Producer: