Concertzender Now
The Concertzender's musical week activity programme. With CD of the Week, the concert diary, interviews with guests and focus on upcoming exhibitions.
With the CD of the week.
Host today: Evert Jan Nagtegaal
NB Order and playlist are conditional.
1. CD of the week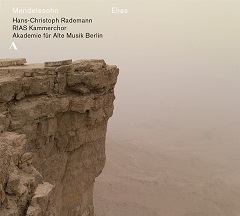 Composer: F. Mendelssohn.
Title: Elias.
Performers: Solists / RIAS Kammerchor / Akademie für Alte Musik Berlin.  
Conductor: Hans-Christoph Rademann. 
[EAN Code 8718456045910]
Label: VKZ 2001 VKZ 2001Muziek: 1. So wahr der Herr, der Gott Israel, lebet. 2. Ouvertüre. 3. Hilf, Herr! Willst du uns denn gar vertilgen? 
2. Concert diary
Old muziek
a. Waalse Kerk, Amsterdam. 
Momday 18 April 2016, tarting at 20:00 CET.
Ordo Virtutum. Hymns by Hildegard von Bingen and Hermann der Lahme.
Music: Gaudeamus omnes, Anonymous.
b. TivoliVredenburg, Utrecht.
Wednesday 20 April 2016, starting at 20:00 CET.
Holland Baroque.
Vivaldi, Rameau, Purcell & Telemann
Music: Vivaldi, Concerto No 1 in C major.
c. Arti et Amicitiae, Amsterdam.
Sunday 17 Aril, starting at 17:00 CET.
Robert Smith, viola da gamba, plays the Dutch première of fantasia's for viola da gamba from Telemann!
Music: Grave uit Fantaisie 9 – G.P. Telemann.
Thomas Fritsch, viola da gamba.
[CD: Telemann, 12 Fantaisies pour La Basse de Violle, Coviello Classics, 2016]
3. Classical music
a. De Brug, Reeuwijk.
Friday 15 April 2016, starting at 20:15 CET.
The Storioni Trio.
Trios by Haydn, Liszt, Beethoven and Schubert.
Music: Piano trio in B major op 8, second movement Scherzo allegro molto by Johannes Brahms.
b. Kleine Zaal, Concertgebouw, Amsterdam. 
Sunday 17 April 2016, starting at 20:15 CET.
Apollo Ensemble.
Beethoven's septet and Schubert's octet.
Music: Beethoven, Septet in Es-flat major opus 20, Third movement. [Academy of St Martin in the Fields chamber ensemble]. Schubert, Octet in F Major Allegro Vicace. [Berliner Philharmonic octet]
c. Jeruzalem church, Amsterdam.
Sunday 17 April 2016, starting at 15:00 CET. 
Classical in West: Tulips from Istanbul.
Performers:
Sinan Vural-bariton, Merel Huizinga-mezzosopraan, Emirhan Tuga-klarinet, Edzo Bos-piano. 
more info 
Music: Kocekce, Dance Rhapsody for Orchestra. [Ulvi Cemal Erkin, Istanbul Philharmonic]
4. Interview with Malgosia Fiebig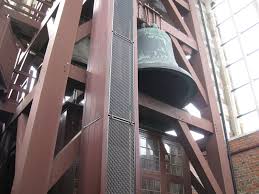 Malgosia Fiebig is the carillon player of Utrecht and Nijmegen. 
Music: H. I. F. Biber.
Schutzengelsonata (Passacaglia).
[recordings by the Musyck Kamer from 2014]
more info
5. New Music
a. Concertgebouw. Thursday 14 and Friday 15 April. Concertgebouworkest.Thomas Adès, These Premises are Alarmed.Bohuslav Martinu, Les fresques de Piero della Francesca.Thomas Adès, Totentanz.
b. Muziekgebouw aan 't IJ.Thursday 14 April.Asko|Schönbergensemble, works by Olivier Messiaen and his students Gérard Grisey and George Benjamin. 
c. Muziekgebouw aan 't IJ.Friday 15 April, starting at 20:15 CET.
Olli Mustonen, piano.The complete piano sonates from Prokovjev.
d. Muziekgebouw aan 't IJ.Saturday 16 April, starting at 15.00 CET.Capella Amsterdam,  Rothko Chapel. 
e.  Laurens church Rotterdam.Wednesday 20 April,
starting at 20:30 CET.
Trio Mediaeval and Bang on a can Áll stars.Steel Hammer by Julia Wolfe.
f. Muziekgebouw Eindhoven, 14 April and Theater aan het Vrijthof, 15 April.
Philharmonie Zuidnederland and Cristian Poltera, cello.
Berlioz and Dutilleux. 
Music: Sergej Prokofjev, piano sonate no. 7 third movement deel precipitato. [Piano: Lang Lang]
6. Concertzender live
An ode to the pianist Frank Mol who died much too young.
Music: Danzas Espagnolas by Enrique Granados, performed by Frank Mol.
7. The Musea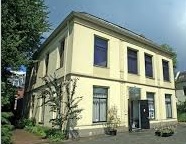 a. Museum De Casteelse Poort, Wageningen.
Drawings and en objects by Hent van den Berg.
From Saturday 16 april till 10 July. 
more info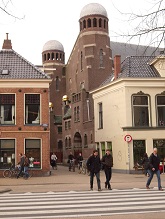 b. De Synagogue/ Groninger Museum, Groningen.
Installation Sanctuary by Richard Bolhuis,
Friday 15 April 20:00 CET.
Music: 'Charlotte Salomon' from the CD 'Spell' from House of Cosy Cushions. 
More info:
Richard Bolhuis.com and House of Cushions.com
Music: House of Cushions: Richard Bolhuis, guitar loop.Dominique Brackeva, trombone. Stephen Kiernan, drums [CD: Outcast Cats CAT OC 002]
8. ..hoor es…
Column from Robbert Jan de Neeve.
Music: Linda Briceno, Tu llegaste a mi.
9. Concert diary Worldmusic
RASA, Utrecht. Friday 15 March 2016, starting at 21:00 CET. 
Linda Briceño and Maite Hontelé.Music: Linda Briceno, Tu llegaste a mi.Maite Hontelé, Me Da Igual. 
Producer: