Concertzender Now
The Concertzender's musical week activity programme. With CD of the Week, the concert diary, interviews with guests and focus on upcoming exhibitions.
With the CD of the week.
Host today: Evert Jan Nagtegaal.
NB Order and playlist are conditional.

1. CD of the week
The Puccini album by the tenor Jonas Kaufmann.
[Sony Classical 88875092492]
Music: From Tosca: Racondit Armonia; after that, from La Rondine: Parigi! E La Citta Dei Desideri; and finally Avete Torto! Gianni Schicchi.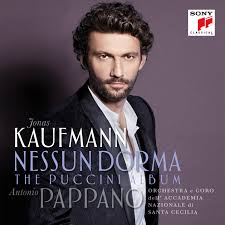 2. Early Music
's-Hertogenbosch, in the Grote Kerk, on Saturday 2 January at 16.00, there is a special for Christmas, a festive musical performance about inspiration and making your dreams come true.
3. Concert diary
a. In the weeks round Christmas and New Year's Eve, TivoliVredenburg in Utrecht opens her doors for talented, beginning musicians from Utrecht and the surrounding region. The best way to learn how to play, is getting experience on stage! This is possible in this period, on the Open Stage in the central hall.
b. Utrechts Kamerkoor (chamber choir): New Year's Concert, on Friday 1 January 2016 from 15:00. Location: St. Josephkerk in Utrecht.
c. Concertgebouw, Amsterdam
In the Main Hall of the Concertgebouw, there is on Friday 1 January at 14:00, the traditional New Year's Concert by the Netherlands Wind Ensemble.
Music: Amor Lamento Della Ninfa Reppresentativo by Claudio Monteverdi, played by the Netherlands Wind Ensemble on their New Year's Concert from 1 January 2013.

4. New Year's Eve
Various works composed for New Year's Eve, tonight at 20.00.
Music: Johann Sebastian Bach. Part from the cantata Gottlob! Nun geht das Jahr zu Ende.
playlist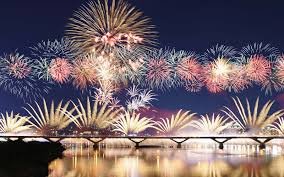 4. ..hoor es…
Column by Robbert Jan de Neeve.

5. Interview
Our guest is Govert Jan Bach, compiler of Bach Ad Infinitum. Past 2 weeks, he nominated 13 new Bach CDs; now he is going to give us the result of the Bach Ad Infinitum Top 5 of 2015.

Producer: