Concertzender Now
Concertzender Outlook on this week's musical headlines produced by Bart v.d. Horst. With the CD of the week, a schedules of upcoming concerts and interviews with guests.
1. CD of the week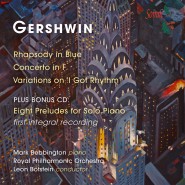 Gershwin.
Performed by: Royal Philharmonic Orchestra conducted by Leon Botstein. Mark Bebbington, piano.
[0748871326026]
Music: Gershwin.
Piano Concerto in F Major: III. Allegro agitato, I Got Rhythm Variations, Novelette in Fourths.
2. Travelling in Baroque
Thursday 11th of august. Start 20.15.
Almere-Haven, Goede Rede kerk.
Travelling in Baroque Festival.
Music: Franz Joseph Haydn. Cello Concert in C major, 1rst movement. Symphony no 16 in Bb, third movement.
Performed by: Apollo Ensemble conducted by David Rabinovich. Sergei Isomin, cello.
3. Canal Festival Amsterdam 2016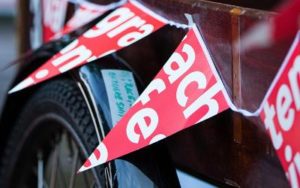 Thursday  11th t/m saturday 20th of august.
Music: J.S. Bach, cello Suite 1 prelude.
Performed by: James Oesi.
Music: J. ter Veldhuis, Vector.
Performed by: Fuse.
4. Don Giovanni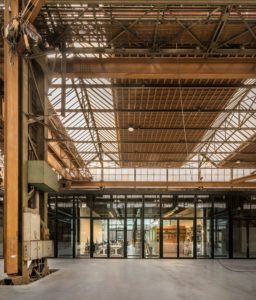 Tuesday 16th august, start 21.00. (try out)
Utrecht, Werkspoorkathedraal.
Schedule: Don Giovanni.
Musicians: Nieuwe Philharmonie Utrecht (New Philharmonics Utrecht), Holland Opera
Music: W.A. Mozart.
Don Giovanni, K.527, Act I: Sinfonia (Orchestra), Don Giovanni, K.527, Act I, Scena terza: Non ti fidar.
Performed byr: Wiener Philharmoniker conducted by Riccardo Muti.
5.Het Concertgebouw
Saturday 13th of augustus, start 21.00 uur.
21:00
Amsterdam, Concertgebouw.
Program: J.S. Bach, Goldberg-variations, BWV 988.
Music: J.S. Bach, Goldberg Variations, BWV8 98. Aria, Variatio 15. Canone alla Quinta, Variatio 21. Canone alla Settima, Variatio 25. a 2 Clav.
Performed by: Lars Vogt, piano.
6. Trip through Europe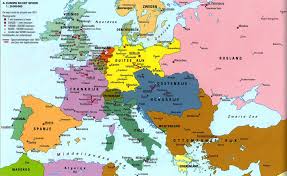 Satuday  13th of august, start 16.00..
Amsterdam, Concertgebouw.
Program:  Barber, Vivaldi, Sarasate amongst others.
Musicians: Camerata RCO, presented by Hadewych Minis.
meer info
Music: Arcangelo Corelli, Concerto Grosso Op. 6 no. 8 in G.
Performed by: Camerata RCO.
7.  21e International Masterclass piano by Willem Brons
17th through 28th of august.
Amsterdam, conservarory.
International masterclasses with Willem Brons.
Wednesday 17th august, 20.15. Amstelkerk Amsterdam.
Opening concert by Willem Brons.
Program:  Mozart en Beethoven.
meer info
Music: Mozart, 'Fantasie in c klein, K. 475: Adagio – Allegro – Andantino – Più Allegro – Tempo primo'.
Performed by: Willem Brons, piano.
8. Old Music Festival

August 26th to september 4th
Utrecht, several locations
Music: Sinfonia, Invan lusinghi, Altri amor fugga, Canzona detta La Pozza, T'amai gran tempo, A che più l'arco tendere, Alla guerra d'amor.
Performed by: L 'Arpeggiata, Stefan Landi.