Concertzender Now
Concertzender Outlook on this week's musical headlines; with CD of the week, the concert agenda and special guest interviews. Presented by Pauline Verburg
Interview
---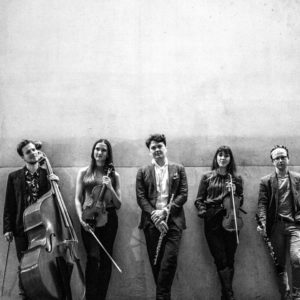 In today's episode a live performance by and an interview with the Edson Ensemble (students at The Conservatorium van Amsterdam).
The ensemble consists of:
Remi J. Edson, flute, Ula Kamile, violin, Audinga Musteikyte, viola, Anton Jakimenko, clarinet and Gediminas Stepanavicius, contrabass
more info
---
As part of International Women's Day Johannette Zomer presents: Tears of Mary, a multidisciplinary performance by and for women from different cultures and backgrounds.
Johanette joins us in the studio to talk about this project.
4 maart 2020 Kampen, Stadsgehoorzaal, 20.00 uur
6 maart 2020 Leiden, Hooglandsekerk, 20.00 uur
7 maart 2020 Amsterdam, Dominicuskerk, 20.00 uur
8 maart 2020 Groningen, Oosterpoort 15.00 uur.
The basis for this performance is Pergolesi's Stabat mater, but that's not all you'll hear.
more info
---
Produced by: