Damas del Tango
Episode 7: Libertad Lamarque.
Libertad Lamarque in 1925
In the series Damas del Tango, we turn our attention to singers of tango music. Episode 7 is about Libertad Lamarque. She was born in Argentina. but after a serious conflict with Evita Duarte (wife of president Juan Péron) during the shooting of a movie, she had to flee to Mexico. The recordings in this episode were made in the period 1930-1950. Lamarque made over 400 recordings during her career in tango which lasted 75 years. She also acted in dozens of movies and several televison series.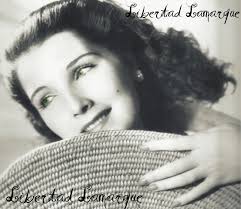 Recognition tune: Emancipación / Pugliese_From Argentina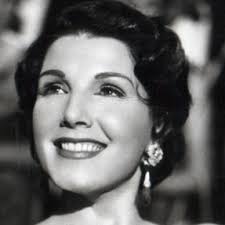 De Vuelta al Barrio [2.59] Libertad Lamarque_Cancion Desesperada
Caserón de tejas -Libertad Lamarque Grandes del Tango 1-12
Mi Taza de Cafe [3.02] Libertad Lamarque_Cancion Desesperada
Cafe de los Angelitos [3.17] Libertad Lamarque_Cancion Desesperada
A Montmartre [2.30] Libertad Lamarque_Cancion Desesperada
Tristezas de la Calle Corrientes, Libertad
Lamarque_Orquesta Mario Maurano
Negra Maria [2.59] Libertad Lamarque_Milongas Que Son Amores
Ropa Blanca Film Eclipse de sol (1942)
Adios Pampa Mia [3.20] Libertad Lamarque_Cancion Desesperada
(Yo soy) La morocha ; Libertad Lamarque_Las voces clásicas del tango
Soñar y nada más ; Libertad Lamarque_Las voces clásicas del tango
Madreselva ; Libertad Lamarque_Las voces clásicas del tango
Quiero verte una vez más ; Libertad Lamarque_Las voces clásicas del tango
Inspiración ; Libertad Lamarque_Las voces clásicas del tango
Después ; Libertad Lamarque_Las voces clásicas del tango
En esta tarde gris ; Libertad Lamarque_Las voces clásicas del tango
Besos Brujos ; Libertad Lamarque_Las voces clásicas del tango
Producer: